Parshat HaShavua From Rabbis at Hesder Yeshivot
We are pleased to announce a new initiative: Each week, we will translate and feature a d'var Torah from a different Rosh Yeshiva of a Dati L'umi Yeshivat Hesder in Israel. Our goal is – until we get there ourselves – to bring Torat Yisrael closer to America.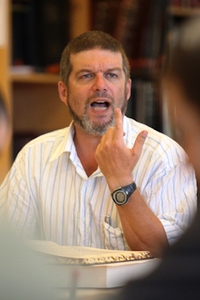 The Mishna in Perek Dalad of Psachim states about Chizkiyahu making Pesach in Iyar "lo hodu lo." Why do the Sages apprehend Chizkiyahu for making a Korbon Pesach? Let us look at the details and the context of the event. Chizkiyahu's father was Achaz, a king who closed...
read more