Presidium
Dr. Ernest H. Agatstein
Ernest H. Agatstein, MD FACS, is a founding member of West Coast Urology a  large  private  practice  urology  group  serving  Southern California  since  1987.   Dr. Agatstein is a Summa Cum Laude and Phi Beta Kappa graduate of the University of California, Los Angeles where he also received his medical degree and was admitted to the Alpha Omega Alpha honor medical society. He completed his surgical internship, general surgery training and urologic surgery residency at UCLA Medical Center.
Board-certified and Board-recertified by the American Board of Urology, Dr. Agatstein is a Fellow of the American College of Surgeons. He is an Assistant Clinical Professor of Urology at UCLA's David Geffen School of Medicine and has served as Chief of Staff at Centinela Hospital Medical Center and as the Chief of Urology of   Downey Regional Medical Center.He has served  as  President  of the Los  Angeles  Urologic  Society. He is a board  member  of Verity Health , the  owner/operator of  6  large  hospitals  in California. He is  the Chief  Medical Officer  of  Spinal Singularity, a  bio-tech  start up , actively involved  in designing  new  urologic  devices  to help  spinal cord  injured  patients.
Dr Agatstein  has  been  the President and Chairman of the Board  of  Young Israel  of  Hancock Park. He  served  as the  President of the Religous Zionists  of Los  Angeles  from 1995-2016 . He  has  been teaching Daf  Yomi  continuousy  since  1989 , being  honored  with   publicly completing the Shas for the  Los Angeles  community   at the  Los  Angeles Siyum Hashas  in 2012.   He  received  Smicha  from Yeshivat Pirchai Shoshanim  in 2015 .
He  and  his  wife  Suzanne, an attorney, have  raised  their children and   grandchildren in Hancock Park since 1992. 

Presidium
Rabbi Leonard Matanky
Rabbi Matanky is the Dean of Ida Crown Jewish Academy and Rabbi of Congregation K.I.N.S. of West Rogers Park. He was ordained and received a Masters in Religious Education from the Hebrew Theological College, a Masters in Educational Administration from Loyola University, and a Ph.D. from the Graduate School of Arts and Sciences, New York University.
Rabbi Matanky is a past president of the Rabbinical Council of America and the Chicago Rabbinical Council. He currently serves as the co-Chair of the Rabbinic Action Committee of the Jewish Federation of Metropolitan Chicago, chair of the Kashruth Commission of the Chicago Rabbinical Council, and is a member of numerous boards including, the Conference of Presidents of Major Jewish Organizations, Chicago Rabbinical Council, Camp Moshava (Wild Rose) and the rabbinic advisories of World Bnei Akiva and the YU Torah MiTzion Kollel of Chicago. Rabbi Matanky has lectured across the United States, Israel and Europe, served as the associate editor of the new RCA siddur, "Avodat HaLev," (2018). He is also is the author of numerous educational articles, including chapters in "The Ultimate Jewish Teachers' Handbook" and "What We Know About Jewish Education," and his most recent article, "To Represent and to Inspire: The Role of a Sheliaĥ Tzibbur," in Ennoble and Enable: Essays in Honor of Richard M. Joel (2018).
 Rabbi Matanky is married to Margaret (Novick), and together they had seven children, and are grandparents of nineteen.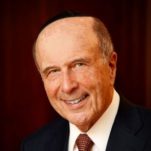 Martin Oliner is an attorney who has engaged in private practice since 1972. Mr. Oliner received a J.D. in 1971 and an L.L.M. in Taxation in 1977 from New York University Law School. He is a member of Phi Betta Kappa and the Order of the Coif, and has taught at both Touro Law School and New York Law School.
Mr. Oliner's legal practice principally involved international tax and workouts. He has extensive experience in international finance, investment banking, real estate, corporate organization and reorganization matters. His clients have included HSBC and the Saudi British Bank. He has published numerous articles and spoken to many professional groups.
Since September 1992, Mr. Oliner has served full time as Chairman of the Board of Directors, President and Chief Executive Officer of First Lincoln Holdings, an insurance and real estate holding company. He has also served as a Director of Regency Equities, Asian Oceanic Capital Corporation, and New Navy LDA.
Mr. Oliner serves as one of six members of the Executive Board of Touro College. He is a founder of the San Francisco School of Osteopathic Medicine and has served as a director of the New York School of Podiatry.
Locally, Mr. Oliner served as President of Congregation Sharray Tefila for three years, co-chairman of the Village's Board of Design since its inception, and a member of the HAFTR Board for many years. He has provided extensive pro bono assistance to many local organizations and has regularly opened his home for fundraising events. He currently serves as a Trustee of the Village of Lawrence and as co-president of the Religious Zionists of America. He was also a recent Presidential Appointee to the US Holocaust Council.
Martin Oliner is married to Reva. They have enjoyed raising their family in Lawrence since 1983.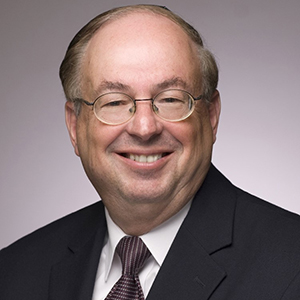 Seymour Shapiro is a retired telecommunications executive. He spent his 45 year career working for AT&T, Tyco International and TE Connectivity developing and enhancing the technology used for long distance communications, both domestically and internationally. Over the past three decades of his career, he led the teams that developed the undersea fiber optic cable systems which are used almost exclusively for international voice, data and internet traffic.  He received his B.M.E. degree from the City College of New York, and his graduate degrees from Columbia University. Although formally retired, Mr. Shapiro is engaged in the submarine cable industry as a consultant.
Mr. Shapiro is very active in his community of Long Branch, NJ where he serves as Vice President of Cong. Brothers of Israel. He is also the Baal Koreih and active on the Building Committee of the Shul. He has been a member of the RZA Board for the past 5 years and represents the RA on the Board of the AZM.
After spending 50 years in Brooklyn, where he and his wife Ella were married and raised their two daughters, he now lives in Long Branch. One of his daughters lives in Modi'in, Israel and the other in Brooklyn.  
Presidium
Dr. Ernest Agatstein
Rabbi Leonard Matanky
Martin Oliner
Chairman of the Board
Seymour Shapiro
Vice Presidents
Lisa Baratz
Mark Cohen, Esq.
Walter Feinblum
Stephen Flatow
Bernard Fuchs
Ronald Goldman
Rabbi Moshe Krupka
Treasurers
Harvey Liebman
Robert Roschwalb
Executive Vice President
Rabbi Ari Rockoff
______________________________
Honorary Presidents
Rabbi J. B. Soloveitchik, z"l
Rabbi Louis Bernstein, z"l
Shragai Cohen, z"l
Morris L. Green, z"l
Arie Halpern, z"l
Hermann Merkin
Rabbi Hershel Schachter
Rabbi Dr. Norman Lamm z"l
Rabbi Dr. Sol Roth
Rabbi Arthur Schneier
Bert L. Kahn
Jack Nagel, z"l
Rabbi Simcha Krauss
Rabbi Yosef Blau
Honorary Chairman of the Board
Dr. Jonathan Halpert
Beit Din Hakavod
Rabbi Gedalia Dov Schwartz z"l
Rabbi Zevulun Charlop
Executive Vice President Emeritus
Israel Friedman z"l