Yom Yerushalayim 50 Years
Resources
Click

here

to see World Mizrachi's Yom Yerushalayim booklet produced last year

. 
As Yom Yerushalayim draws closer, this resource is a informative and comprehensive source book created by World Mizrachi that focuses on the centrality of Jerusalem. It covers both biblical and historical sources as it explores the connection the Jewish people have had with Jerusalem throughout generations, and the significance it holds within our religion.
This is a wonderful aid to use for education purposes, or a great resource relearn the significance of Yom Yerushalayim in order to prepare for the day!
---
The Koren Machzor for Yom Ha'aztmaut and Yom Yerushalayim
This Koren Machzor includes special tefilot to commemorate these momentous days, as well as a host of educational essays from leading scholars.It can be purchased
here
.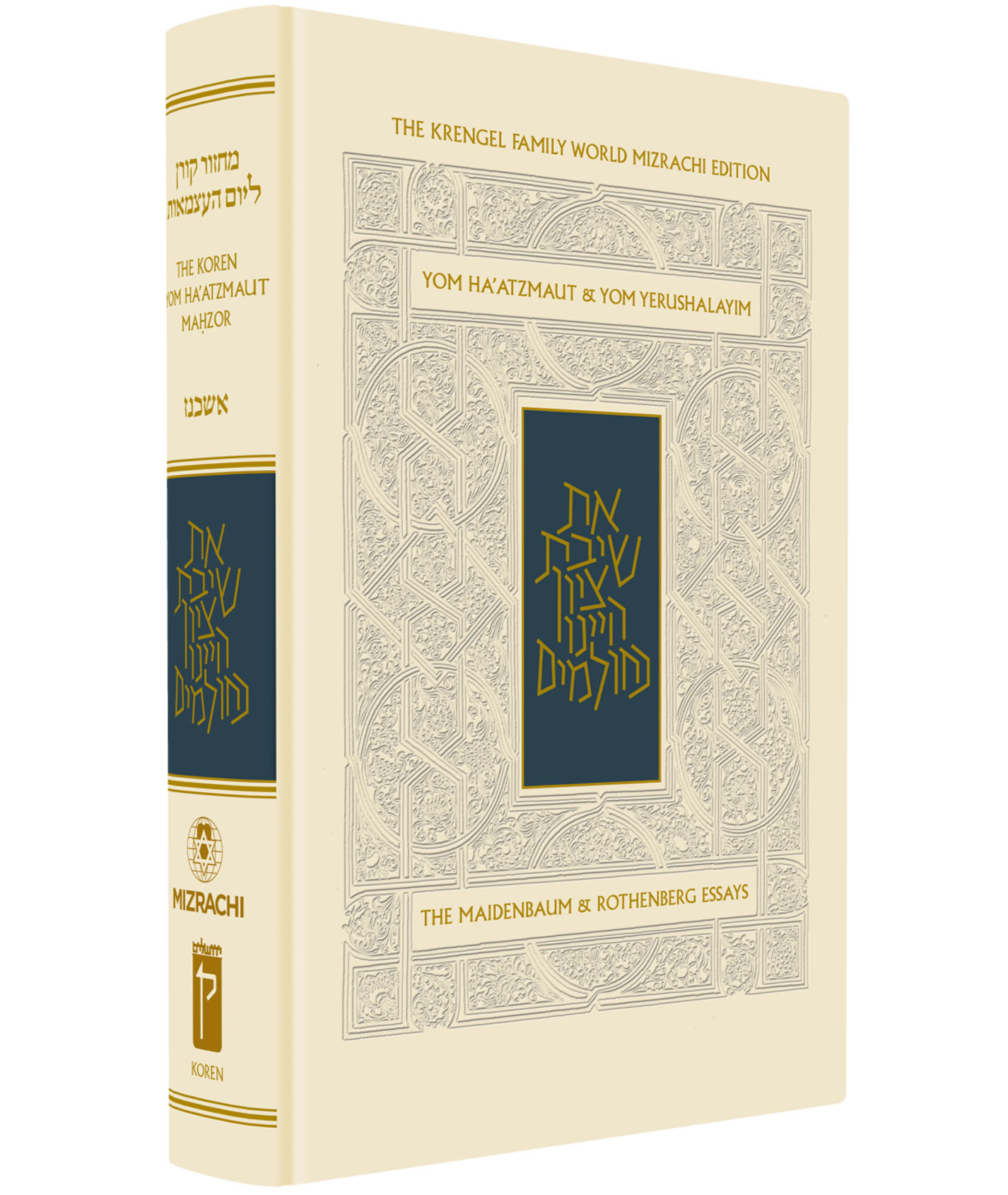 ---
Below are some short video ideas to consider showing at your Yom Yerushalayim Celebration.
---
On The Map
If your synagogue is looking for an inspirational, educational and entertaining program for Yom Haatzmaut or Yom Yerushalyim, we recommend inquiring about licensing the award-winning, feature documentary ON THE MAP (www.onthemapfilm.com). More information below.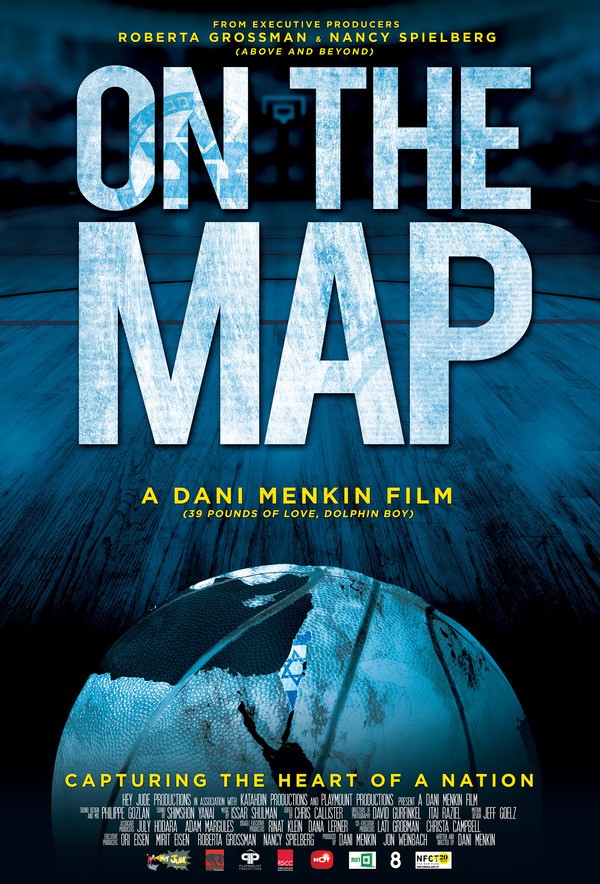 The film is screening at Film Festivals, Synagogues, Jewish Organizations, College Campuses and High Schools around the country.
ON THE MAP tells the against-all-odds story of Maccabi Tel Aviv's 1977 win of the European Cup. Through the conduit of sports, ON THE MAP tells a much broader story of Israel and the Jewish people during the Cold War. The film recounts how the underdog Israeli team prevailed over CSKA Moscow (known in the West as "Red Army") – a team that refused to play against Israel. Moments after this highly charged and historical win, American player Tal Brody captured the heart of the young nation when he famously said, "Israel is ON THE MAP, not just in sport, but in everything."
ON THE MAP features interviews with figures such as Michael Oren, Natan Sharansky and NBA legends Bill Walton and David Stern. ON THE MAP is a documentary written and directed by Israeli Academy Award winner filmmaker, Dani Menkin (IS THAT YOU?, DOLPHIN BOY) and executive-produced by Roberta Grossman and Nancy Spielberg (ABOVE AND BEYOND).
---
What does it mean to be a Zionist?
(2:30)
---
Check out these videos about the Six Day War for your Yom Yerushalayim celebration!
(4:02)
(1:34:33)
(4:20)
(45:13)
(1:51:39)
---
Click here to see Aryeh Fellow Shimon Niren's resources article for Yom Yerushalayim, which examines Jerusalem's cultural and religious significance to the Jewish people, as well as the history of the reunification of Jerusalem in 1967.
---
Jerusalem U is offering a video series where for four weeks, they will send you 12 short videos that will teach you exactly what happened 50 years ago. Watch the video below to learn more, or click here!
(1:48)
---
(14:35)
---
Exhibition - City Of Gold, Bronze And Light At Yeshiva University Museum
City of Gold, Bronze and Light: Jerusalem between Word and Image
Jerusalem of gold
And of bronze, and of light
Behold I am a violin for all your songs.
Naomi Shemer, from Jerusalem of Gold, 1967
As the ancestral and spiritual home of the Jewish people, Jerusalem has over the centuries been a constant focus of narrative and material description as well as of intangible and ethereal longing. Indeed, the city's sacred character has often been evoked through richly palpable imagery, while its physical landscape has prompted mystical reflection. Marking the 50th anniversary of the Six-Day War (June, 1967) and the reunification of the city, this exhibition explores the tension between the imaginary and physical Jerusalem, between the visionary and the illustrative, between word and image.
Featuring paintings, drawings, prints, photographs, medals, posters, books, video, architectural models and memorabilia from the collection of Yeshiva University Museum, with select loans from local collections, the exhibition juxtaposes an array of visual and material characterizations of the Holy City from the 17th to 21st centuries with a series of Talmudic, prose and poetic passages that highlight Jerusalem's sometimes elusive, immaterial character.
In partnership with the Center for Israel Studies of Yeshiva University, the exhibition is complemented by a series of talks/walks through the galleries by writers, scholars and musicians, who offer portraits of Jerusalem from distinct historic, literary, religious, political and artistic vantage points. See Programs for information on speakers, topics, and dates.
Date: April 23th - July 30th, 2017
Hours:
Sunday, Tuesday, Thursday: 11:00am – 5:00pm
Monday: 5:00pm – 8:00pm
Wednesday: 11:00am – 8:00pm
Friday: 11:00am - 2:30pm
Location:
Yeshiva University Museum
15th West 16 Street,
New York, Ny 10001.
Admission:
Members - Free
Adults - $8
Seniors - $6
Students - $6
Children under 5 - Free
YU faculty, administration & students: Free (ID required)
Admission is FREE to the public Mondays and Wednesdays from 5-8pm and Fridays from 11-2:30pm.
Click Here For More Information