October 5, 2016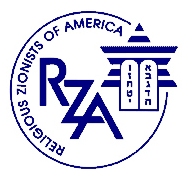 Mizrachi HaPoel Mizrachi of America – The Religious Zionists of America (RZA) is pleased to announce the appointment of Rabbi Gideon Shloush as its Executive Vice President. Rabbi Shloush is the Rabbi of Congregation Adereth El in New York City and the President of the New York Board of Rabbis.
Rabbi Shloush will focus on the revitalization of the RZA which includes establishing local chapters around the country, facilitating missions to Israel for college students, and coordinating the Yom Yerushalayim 50th anniversary celebration events both in Israel and America.
Religious Zionism aims to foster a synthesis of religious and historic national aspirations of the Jewish people. The RZA seeks to reach all segments of the American Jewish population through adult educational programming in regional chapters, pro-Israel advocacy, promoting aliyah, strengthening and developing a creative curriculum on religious Zionism for Jewish day schools, and encouraging the knowledge and use of Hebrew as an important modality of expression.
Rabbi Leonard Matanky, a lay leader who will be joining as part of the new RZA presidium said: "It is an honor to be working with the Religious Zionists of America at this time of its restructure and refocus. The need for the RZA is greater than ever, and the team of professionals and volunteers that are working closely together look forward to having a major impact on the American Jewish community as we work for the land, the Torah and the people of Israel!" Mr. Martin Oliner from New York and Dr. Ernest Agatstein from Los Angeles will be the other members of the presidium. Rabbi Solomon Rybak from New Jersey will serve as the incoming Chairman.
Rabbi Shloush will draw upon his many years of experience as a congregational leader in Midtown Manhattan and his leadership positions within rabbinical organizations to enhance and further the mission of the RZA and its affiliate institutions which include Bnei Akiva, the religious Zionist youth movement; the network of Camp Moshava summer camps and the Torah MiTzion Diaspora Zionist Kollelim. Additionally, the RZA continues to support the Yeshivot Hesder movement as well as Yavneh Olami, the religious Zionist organization which battles anti-Zionist movements on university campuses.
A descendant from a long line of distinguished Rabbanim, Rabbi Shloush studied at Yeshivat Kerem B'Yavneh, attended Yeshiva College, was ordained from the Rabbi Isaac Elchanan Theological Seminary (RIETS) and completed an MBA from Baruch College.
Rabbi Shloush has twice served on the Executive Committee of the Rabbinical Council of America. He was also the Director of Rabbinic Learning and Enrichment at the RCA where he oversaw the Rabbi Steven M. Dworken Continuing Rabbinic Education program which offers a wide variety of Torah learning and professional development opportunities for nearly one thousand member rabbis around the world. Rabbi Shloush will continue to lead Congregation Adereth El and serve as the President of the New York Board of Rabbis. He lives in New York City with his wife and family.
The RZA has recently moved offices where they will share space with the RCA and the Beth Din of America. Rabbi Shloush said "we very much look forward to utilizing this new space in order to create meaningful programming and initiatives that foster an endearing commitment to the land of Israel."