The RZA Aryeh Fellows are a selection of quality college and graduate students.
Fellows will do two things: First – join a Winter Break trip to Israel and, second – spearhead a Manhigut (leadership) Project in America.
Communities represented:
CALIFORNIA: Beverly Hills, CA; Los Angeles, CA
COLORADO:  Denver, CO
CONNECTICUT: Stamford, CT; Woodbridge, CT
ILLINOIS: Lincolnwood, IL
MASSACHUSETTS: Newton, MA; Sharon, MA
NEW JERSEY: Bergenfield, NJ;Clifton, NJ; Edison, NJ; Passaic, NJ; Teaneck, NJ; West Orange, NJ
NEW YORK:  Brooklyn, NY; Far Rockaway, NY; Flushing, NY; New Rochelle, NY;  Plainview, NY;Suffern, NY; West Hempstead, NY; Woodmere, NY
OHIO: Cincinatti, OH
PENNSYLVANIA: Bala Cynwyd, PA
MARYLAND: Silver Spring, MD
Universities:
Barnard College of Columbia University
Brandeis University
The Cooper Union
Harvard University
Hunter College
New York University (NYU)
Lander College for Men of Touro College
Macaulay Honors College of Queens College
Rabbi Isaac Elchanan Theological Seminary (REITS), Yeshiva University smicha program
Stern College for Women of Yeshiva University
University of Maryland (UMD)
University of Pennsylvania (UPenn)
Yale University
Yeshiva College of Yeshiva University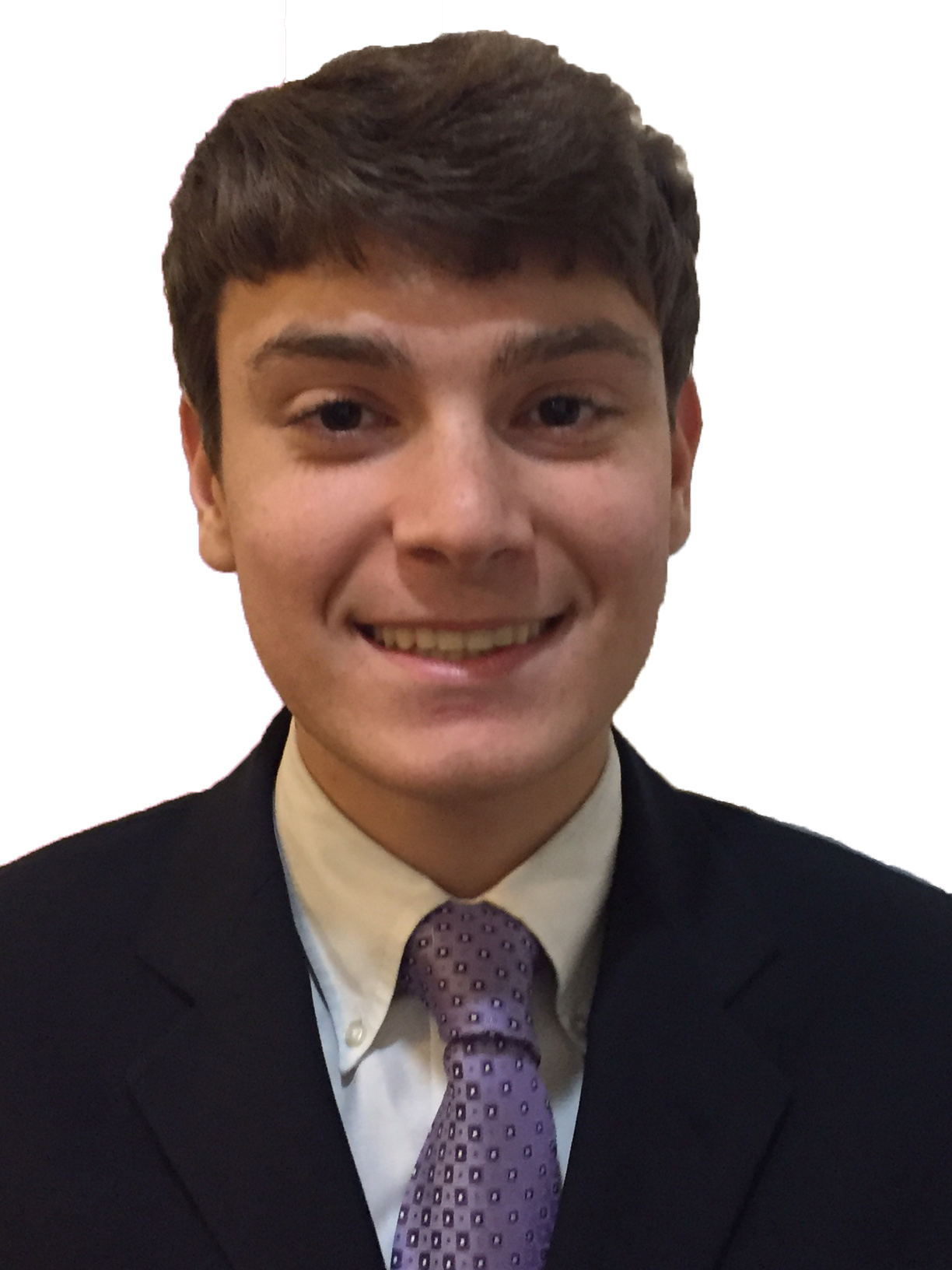 Binyamin Kaplan is a native of Queens, New York, but has been known to look as though he is from a far off yishuv deep in the Shomron. Spending nearly every summer of his life in the yishuv of Ofra, Binyamin has assumed the look of an Israeli with his year round sandals, sandal tan, and short sleeves. Binyamin attended SAR High School and then spent a year studying at Yeshivat Har Etzion in Gush Etzion, and is now a freshman pursuing a degree in electrical engineering at the Cooper Union. Binyamin enjoys tinkering with electronics, and discussing new Israeli technological innovations. Binyamin has participated in several technology and robotics competitions throughout high school and college, including one hosted at the Technion to build an autonomous model car.
Through his summers in Israel, Binyamin has gained a new appreciation for Religious Zionism. For many years he attended a summer camp in Ofra with other local Ofra residents. In later summers he conducted research in Applied Chemistry at the Hebrew University in Jerusalem. In his most recent two summers, Binyamin worked in Camp Moshava in Indian Orchard as a video assistant and then as a counselor. Binyamin cannot wait to share his experience and passion Religious Zionism with many others through the Aryeh Fellowship program.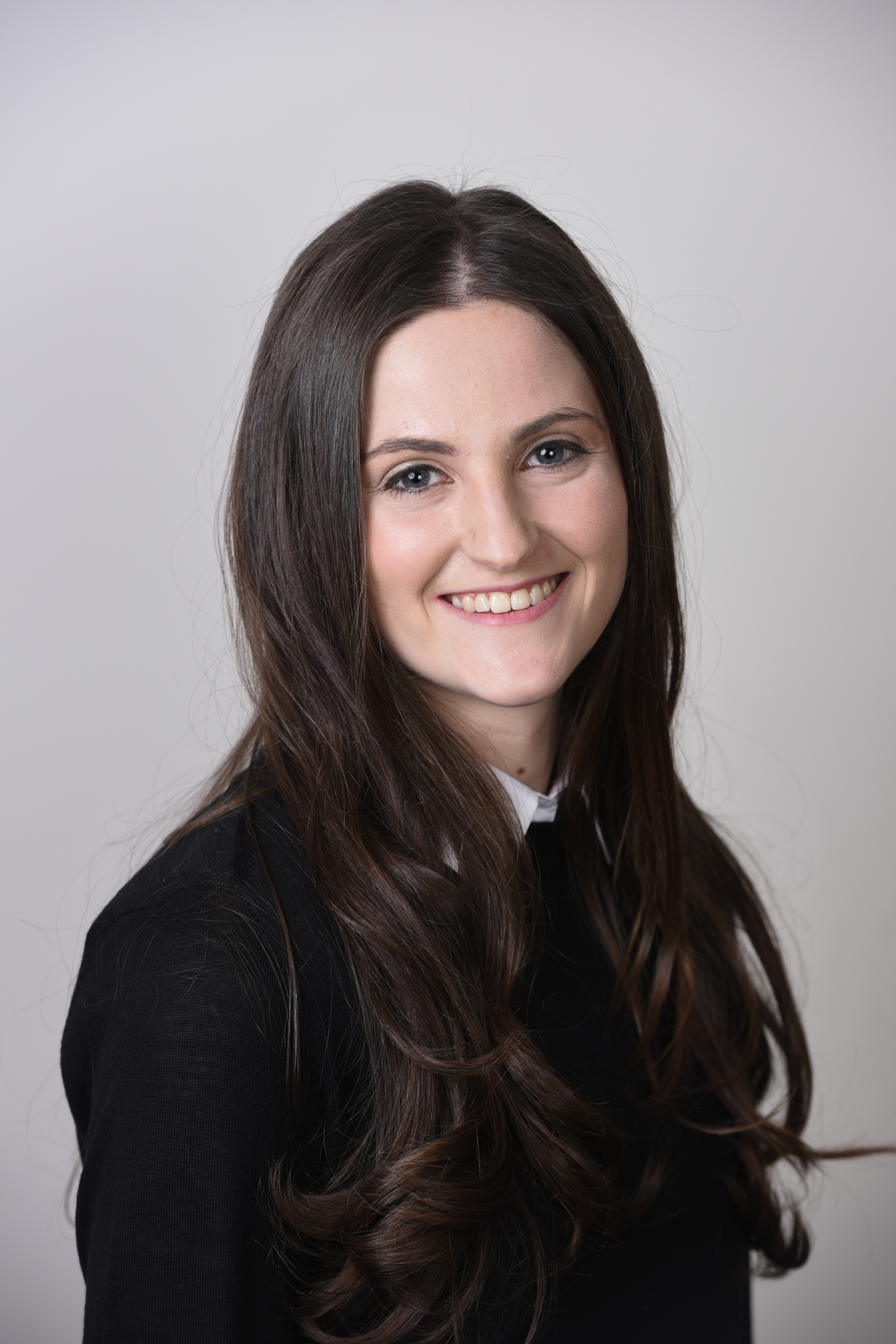 Tehilla Berger hails from Far Rockaway, NY, where she graduated from Torah Academy for Girls (TAG). Throughout high school, she honed her leadership skills by serving on TAG's student council and directing a school performance; she also was a peer tutor, played piano, and participated in various chessed opportunities including medical clowning through an organization called Lev Letyzan. Her medical clowning experience simultaneously encouraged her to develop an interest in medicine, and enabled her to bring a little more happiness into the world.
Tehilla considers her two trips to Israel as the highlights of her high school career; the first with her grandparents and the second as a medical clown.  She considers these trips as turning points in helping her deepen her love and commitment to both Am Yisrael and Eretz Yisrael.  
Following High School, Tehilla learned in Michlelet Mivaseret Yerushalayim (MMY) and, presently, she is a sophomore in Stern, where she intends to major in Biochemistry with aspirations of becoming a doctor.  
Tehilla is thrilled to be an RZA Aryeh Fellow and can't wait for the year ahead!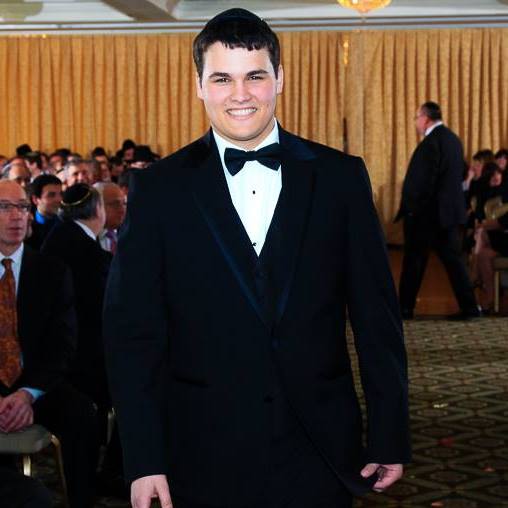 Zach Spero is from just outside Philadelphia and he graduated from Kohelet Yeshiva High School in 2013. Since then, he attended Yeshivat Har Etzion in Gush Etzion for almost two years before starting in YU's Post-Pesach program in April 2015. Now a junior with a psychology major and criminology minor, Zach plans to pursue a career in psychology, and plans to attend a doctorate program upon graduation from Yeshiva College.
Zach has been involved in Religious Zionist organizations since he was in 3rd grade, when his local Snif Bnei Akiva opened up in Lower Merion, and he spent 10 years as a chanich, madrich, and then Rosh Snif. He has spent his last 12 summers at Bnei Akiva's Camp Moshava IO and Mach Hach Ba'Aretz, and has spent the past 5 as a staff member and counselor at Moshava. Zach is also co-President of the Bnei Akiva Society at YU, he is one of the heads of the Bnei Akiva Snif in Long Beach, NY, and is a member of the board of Bnei Akiva of NY/NJ. Additionally, Zach has worked at the Seforim Sale and at Yeshiva University National Model United Nations (YUNMUN). He is looking forward to an amazing experience as an Aryeh Fellow, to both have the opportunity to visit Israel and yeshiva again and to participate in the fellowship throughout the year.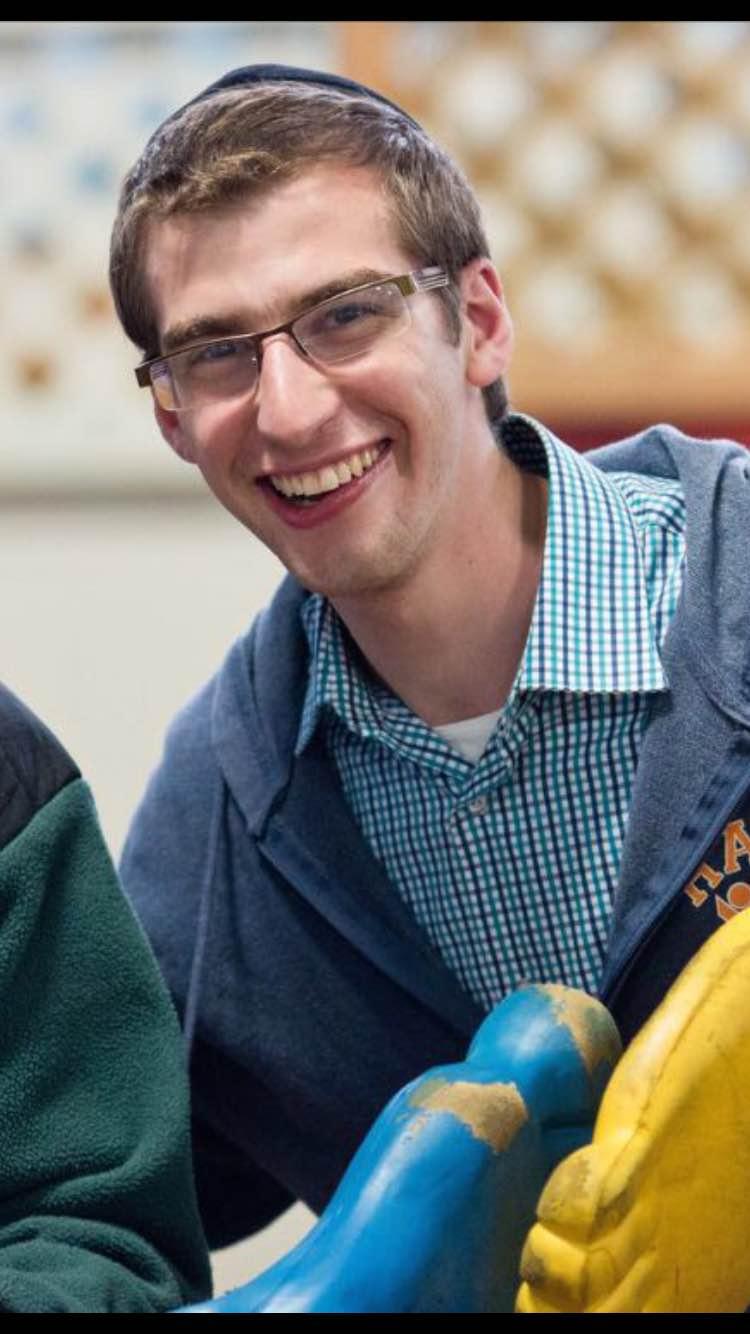 My name is Shimon Niren, and I am very excited for this year's RZA Fellowship!  After graduating high school in 2013 from the Rav Teitz Masivta Academy (RTMA), I had the unforgettable experience of learning in Israel for almost two full years. The things that I learned and saw there were truly amazing. The people I met, foods that I tasted, mountains that I climbed and, and taxi rides that I took, simply can not be duplicated anywhere else. In those two years, I built a foundation which I feel keeps me going to this very day. Since I've returned to the USA, I've been studying both Accounting and Architecture at Yeshiva University, and in my free time I help run various events for NCSY, AIPAC, and YU's Hospitality Management Club. I look forward to a successful year for the RZA and all of this year's affiliates.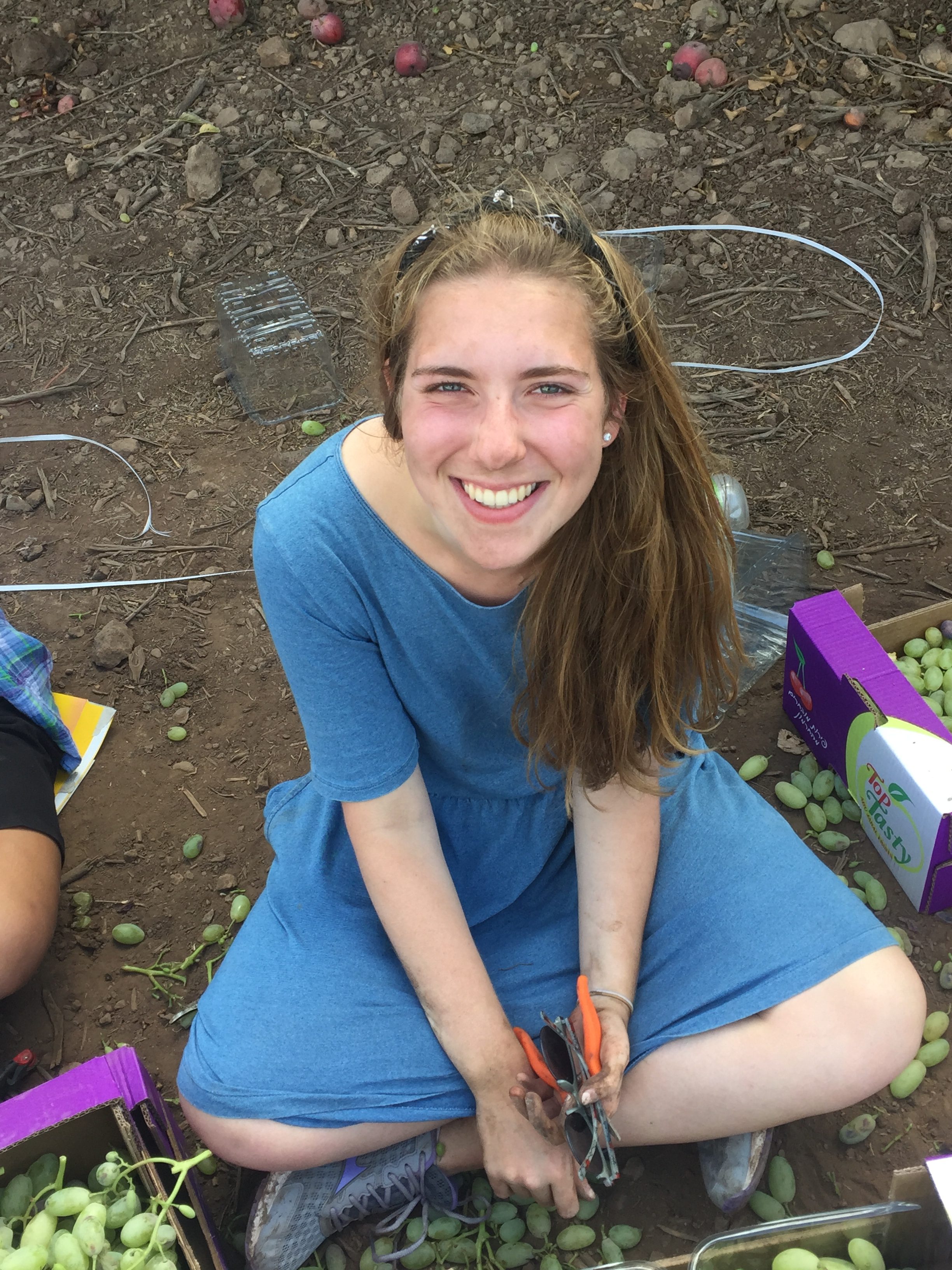 My name is Yardena Sultan-Reisler and I'm really excited have the opportunity to be an RZA Aryeh Fellow! I'm from Silver Spring, Maryland and went to Berman Hebrew Academy then continued my studies in Midreshet Lindenbaum.
Learning and living in Israel was amazing. Finally, I was getting to know a place I had only heard about, learned about, dreamed about, and now I was able to make it my own. By the end of the year, I mastered navigating lines in the Gemara and the streets of Jerusalem. I made lots of friends and I feel blessed to have learned from great teachers. I will always cherish these memories.   
I've been a camper and now a counselor in Camp Stone, a Bnei Akiva camp, for many years.  Shabbat in camp is the perfect balance between amazing singing, crazy dancing, and candy. It's a place that means a lot to me. During the schoolyear, I was able to channel my passion for Israel into Bnei Akiva sniff in my Jewish community. I started going to sniff from when I was in 3rd grade and eventually, I was a madricha for all of high school.
I'm currently back in the U.S. at the University of Maryland and hope to do some kind of health major.  Since I've been in college, I have been looking to get involved and devote my time and effort towards a program which will give me the ability to continue to include Israel throughout my time in college and beyond.  I know that being a part of RZA will help me do so and I'm looking forward to collaborating with my friends in leadership projects through the RZA Aryeh Fellows.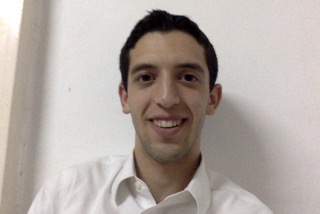 I am Yoni Schwartz, a  second year pre-med student in Yeshiva University.  I'm taking chemistry and genetics- where I breed hundreds of flies in my spare time. I love flies and all, but I can't wait to reach my full potential when I become a doctor and help people in need to the best of my abilities. The closest way of helping people in need for now was the two summers I spent in Camp Simcha. Both of those summers I had a camper with a severe case of Familial Dysautonomia (FD). Every need of theirs had to be taken care of. Whether it was feeding them through a tube or showering them, I was responsible for making sure it was done right. But my two campers (one each year) did not come to camp just to get taken care of. Although I had to be on top of their health I also made sure that every day had exciting activities that they would enjoy, and that they would be laughing a good portion of the day.

Before my fly-breeding days in Yeshiva University, I went to high school in MTA and spent two years in Yeshivat Sha'albim. My years in Sha'albim have helped me understand myself and what I want from my life. As I learnt during a portion of the day Tanach and spent all of my day in Eretz Yisrael, I inevitably fell in love with the Holy Land. Before my years in Israel I knew Israel was a land which our people belonged to and I visited a lot (to visit my many cousins living there). After living in Israel for two years I now not only understand that Israel is a place where the Jewish people belong, but I know that the Jewish people have to make Israel their home as soon as possible and I cannot stop myself from going back whenever I can (I have been to Israel two times last year and already one time this year!). Now, thanks to the RZA, I can't wait to spend YU's winter break learning in my yeshiva where I gained so much and I'll help inspire other people to come to Israel too in my Manhigut Project.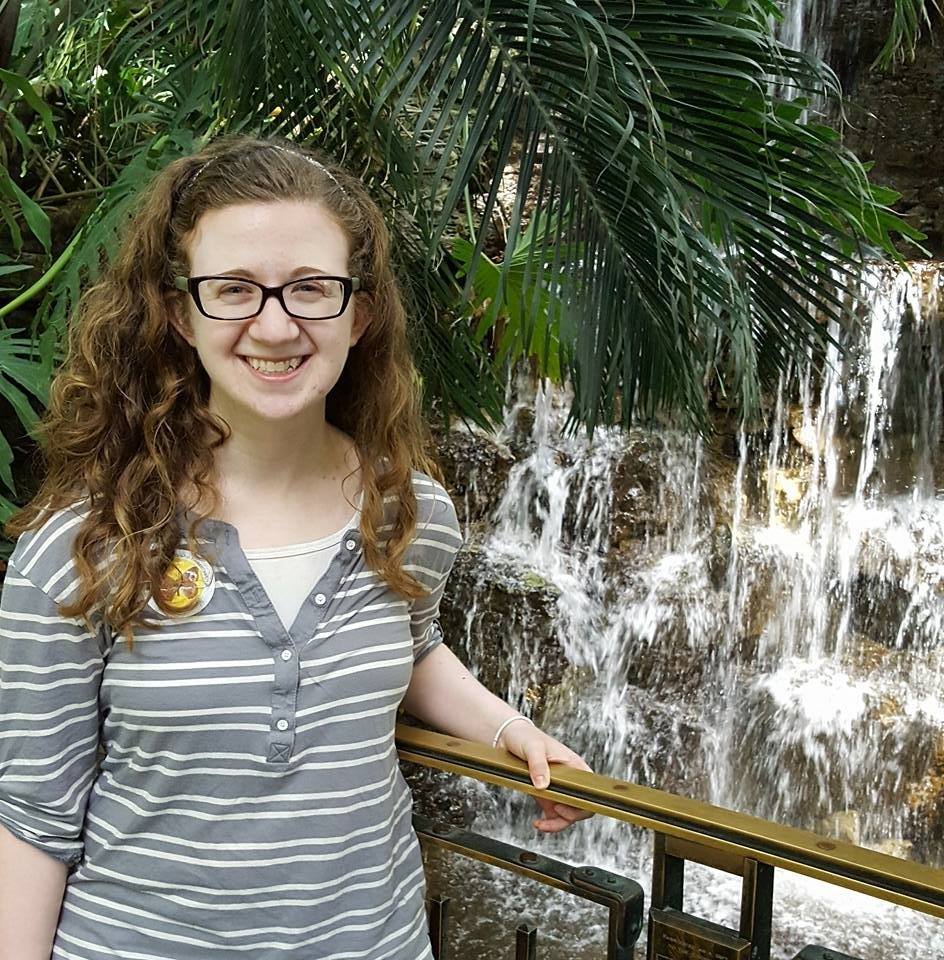 Shoshana Klafter is a native of Cincinnati, Ohio; following high school she learned in Michlellet Mivaseret Yerushalayim (MMY). Presently, Shoshana is studying Biology in Yeshiva University's Stern College for Women.
Although she is on the pre-med track, she has a passion for Jewish education, particularly Religious Zionist education, and has become extensively involved in Bnei Akiva over the last three years, spending every summer at Bnei Akiva's Camp Stone as Beit Midrash Staff, a counselor, and most recently as a Rosh Eidah. She has also been involved in Bnei Akiva of New York/New Jersey and currently works for them as a Rosh Snif in Long Beach, New York. Shoshana is excited for this opportunity to go back to Israel, and hopes to share her passion for Israel and Religious Zionism through the RZA Aryeh Fellowship program.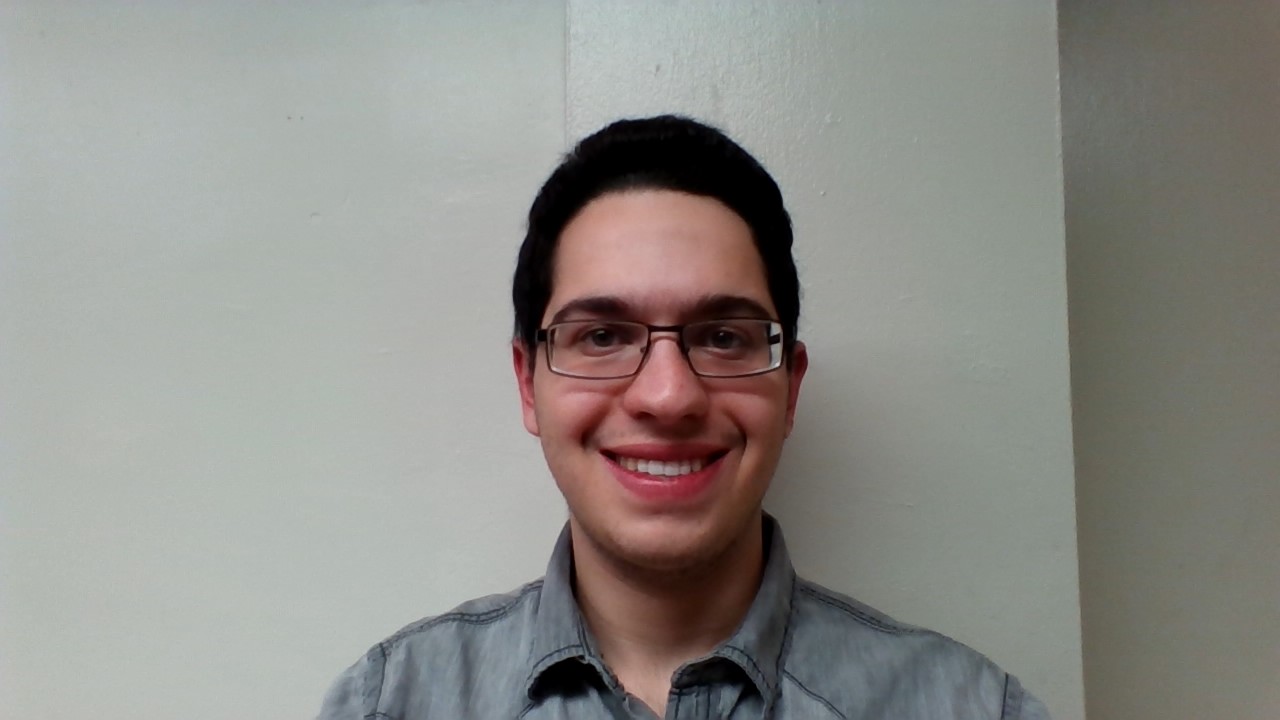 My name is Benjamin Matz and I was born and lived in Israel until I was six, when my family moved to Newton, Massachusetts.  Upon graduation from Maimonides School, I spent a year and a half learning in Yeshivat Hesder Otniel in the southern hills of Chevron. In Yeshivat Otniel I was taught the Torah of Rav Kook and of many other past and present religious Zionist figures. I was taught to appreciate the special Torah of the land of Israel which cannot be found in Chutz La'aretz. While studying in Israel, I was taught that the land of Israel is not just an external object which helps us fulfill more commandments, rather the land is an integral part of Judaism, just like the Torah is to the Jewish Religion.
Presently, I am a studying Judaic Studies and Psychology in Yeshiva University. I hope through the RZA fellowship I will be able to inspire and infuse those around me with a sense of Zionistic pride and a deep religious Zionistic connection to our homeland. I hope to make Aliyah in the foreseeable future and to finally return to the land of my birth, the homeland of the Jewish people.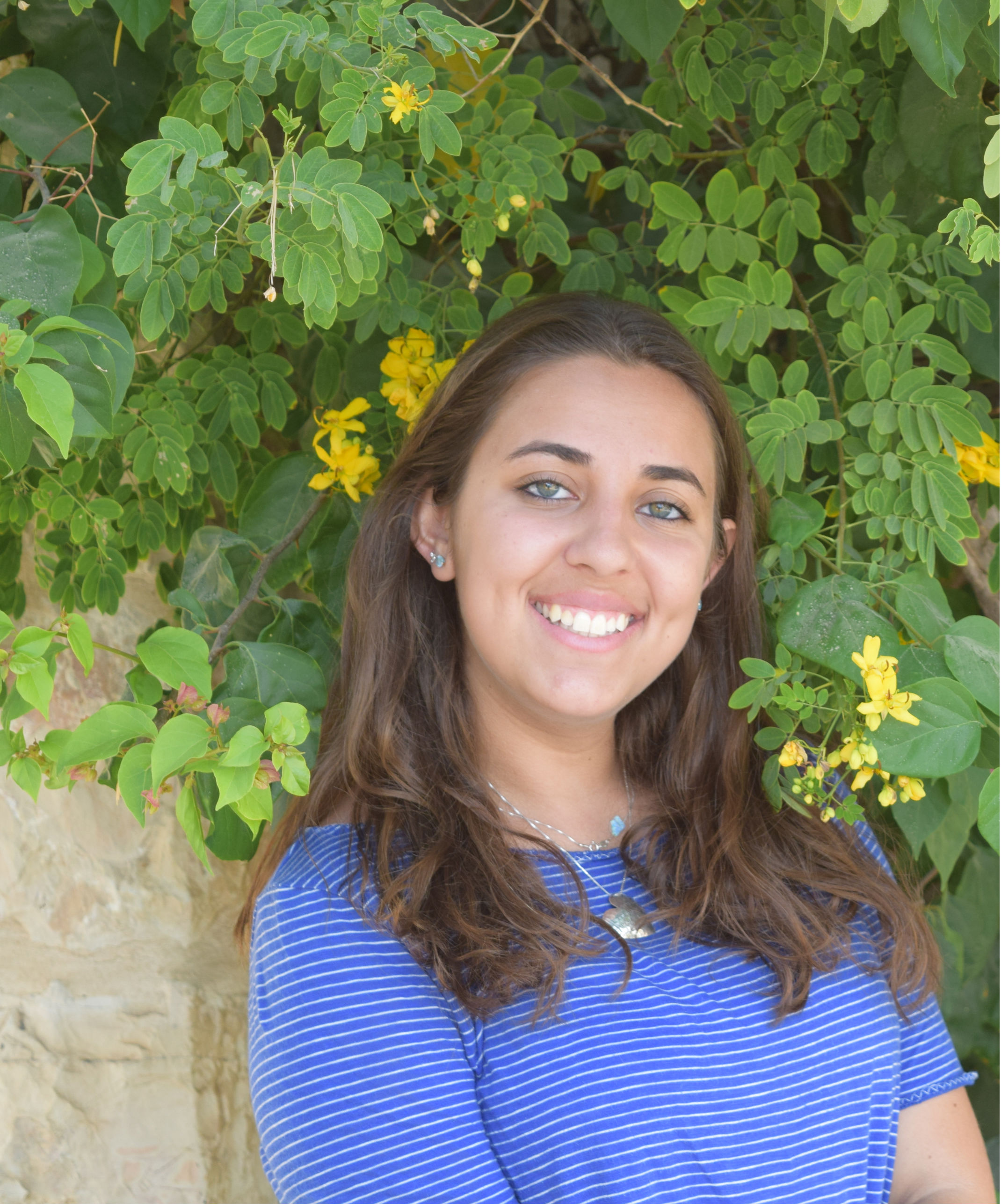 Hi, my name is Yonina Silverman and I'm from New Milford, New Jersey. I spent the last 2 years studying at Migdal Oz, a women's Beit Midrash affiliated with Gush – Yeshivat Har Etzion. I was one of a handful of Americans within the Israeli midrasha. Being there gave me a better understanding of the land and those living in it. This place became my home and I hope to move back there one day.
Right after my second year in Migdal Oz, I worked at Camp Stone as a counselor for girls entering 9th grade. Along with my co-counselors, we taught the campers about Eretz Yisrael, it's history and it's beauty. We also helped instill in them leadership skills which we inspired them through learning about past leaders of Israel.
I am now currently at Hunter College where I am studying psychology. In my free time I like to sing, play hockey, and hang out with my family and friends. My favorite foods are milkshakes and french friends (can't get any better than that!). I am very much looking forward to being a part of the RZA fellowship program and share my love of Israel with others.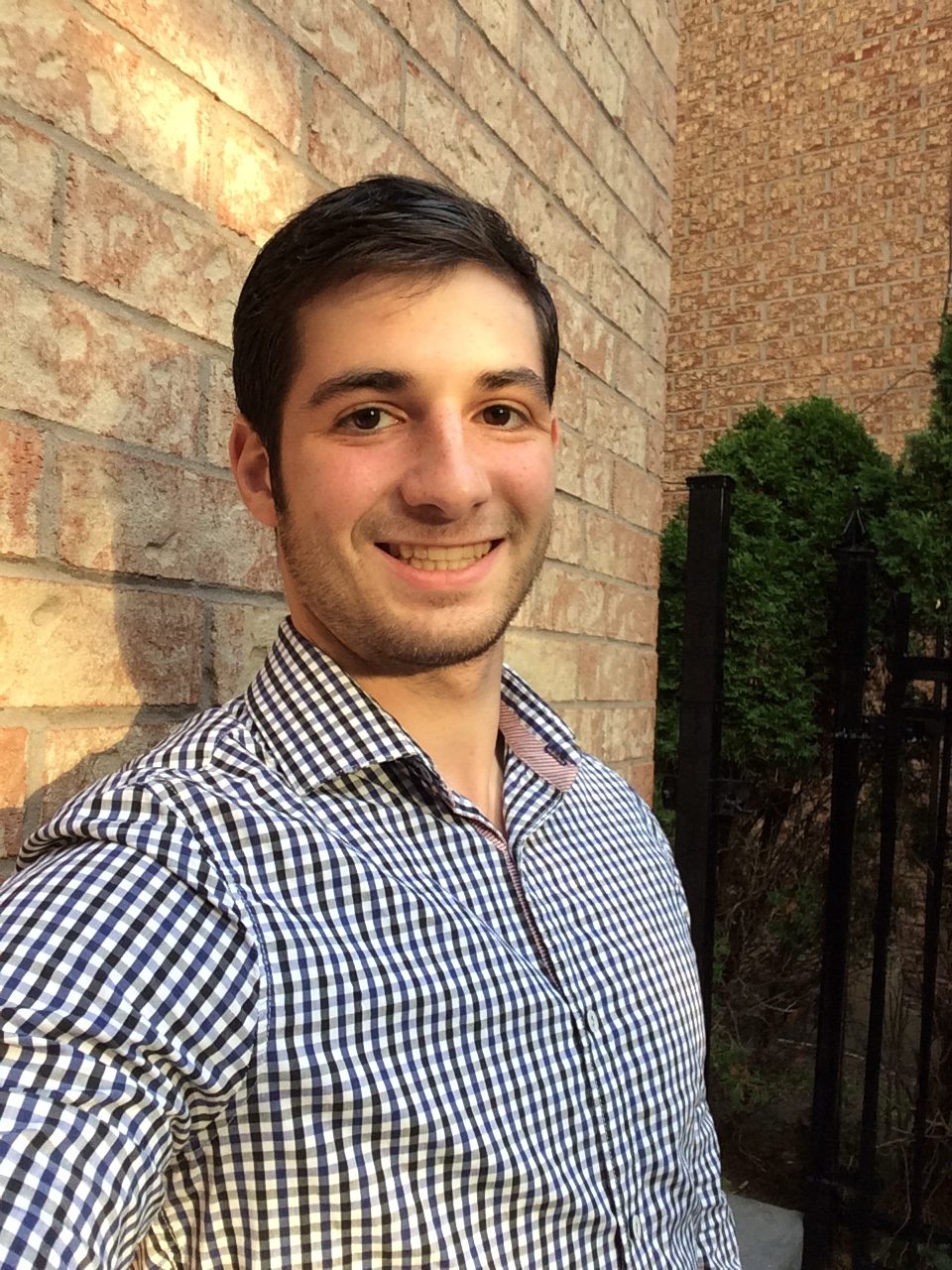 I am currently an undergraduate student in Touro College in Queens, where I am majoring in Psychology in conjunction with taking most of the science courses. I have aspirations of being a Physical Therapist and eventually open my own clinic and make Aliyah.
My two years in Israel had, perhaps, the biggest effect on my life. I see this for many Americans as well. People talk about their years in Israel with a passion no matter how long ago they were. Israel is a life-changer, yet slowly over time, people feel like they lose that special connection they developed during those years in Medrasha or Yeshiva.
The dream of making Aliyah seems far away, which is an important reason I'm excited to join the RZA as an Aryeh Fellows — so I can channel my passion and love for Israel with other college students in America. The RZA gives me the opportunity to create, or in my case keep, a connection to Israel for myself and others who don't know where to start. I'm excited to return to Israel during winter break to learn in yeshiva and to lead in the RZA Aryeh Fellow's Manhigut Projects.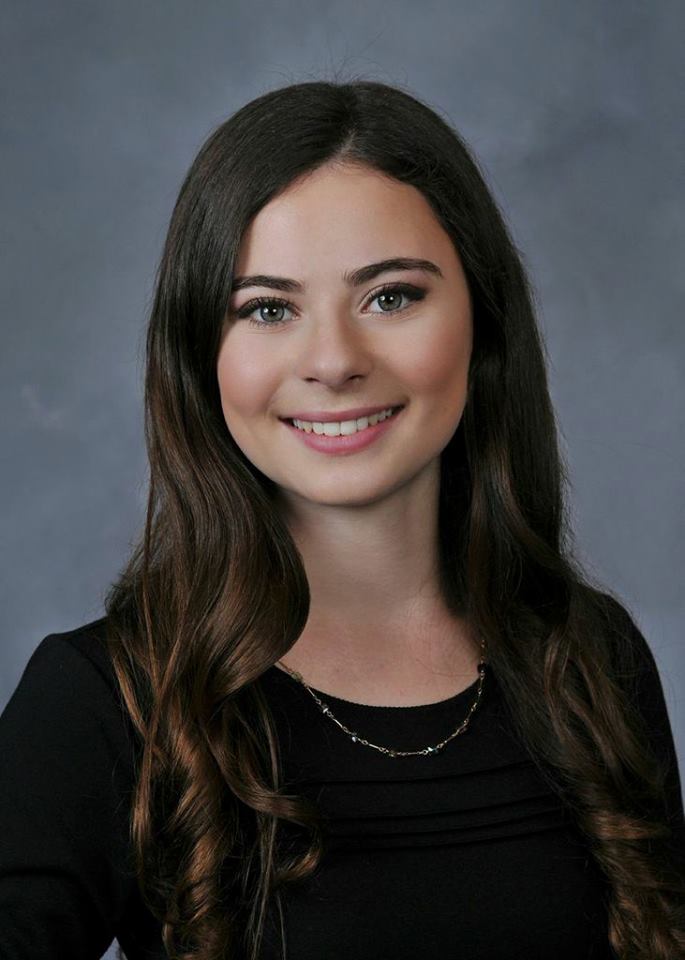 Margo Feuer hails from sunny Los Angeles, CA, and attended Shalhevet High School.
As a proud Firehawk at Shalhevet, she was very involved of in Mock Trial, pro-Israel activism and anything related to graphic design. She has subsequently turned in her sunglasses for sweaters at Yale University where she is freshman. She hopes to pursue a degree related to Chemistry, as she is fascinated by the minuteness of this science, but how it so deeply affects the world on a macro level.
Before starting her studies in New Haven, she spent a year in Jerusalem, Israel at Midreshet Torah V'Avodah. There, she more fully realized her love of Gemara, the land Israel, and Jewish philosophy. In her summers, she puts her problem-solving skills and crafts to work as a counselor at Camp Ramah in California. She could spend hours learning a daf, unpacking the next Chemistry problem set, working in
production and design for the Yale Daily News or just being with her friends. She is very excited to continue to explore the nexus of her Jewish identity and broader religious Zionism through the RZA Aryeh fellowship!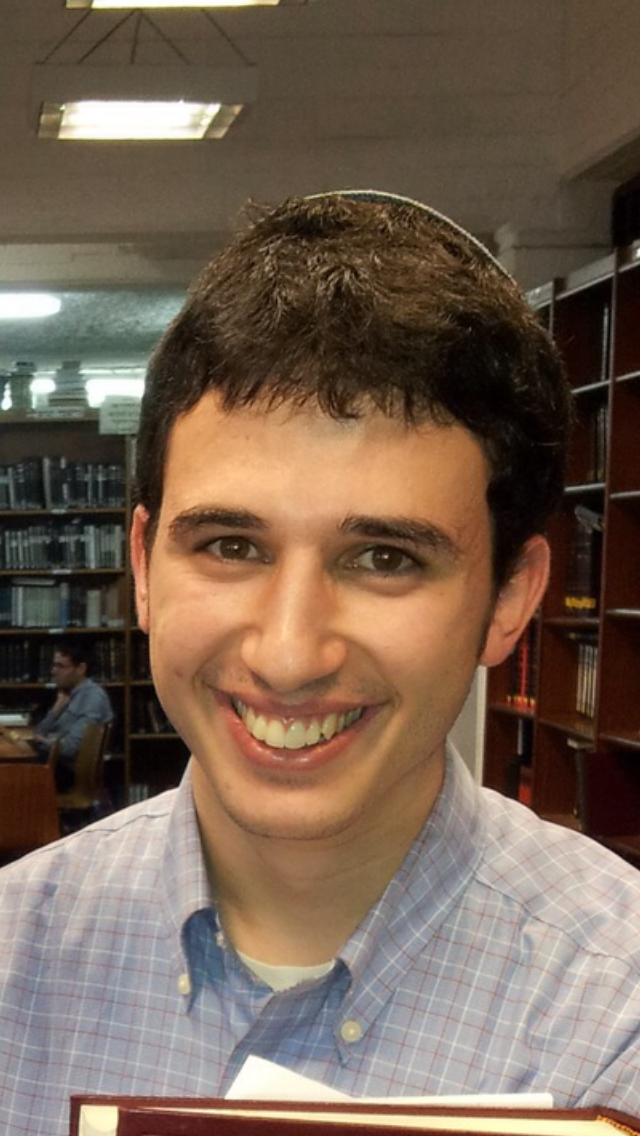 In West (of) Philadelphia, born and raised in a suburb, Lower Merion, Adi Ciner spent most of his childhood days.
Now this is the story of all about how Adi's life got flipped upside down
And I'd like to take a minute, just sit right there
And I'll tell you what else Adi did (besides for watch the Prince of Bel-Air)"
Adi Ciner, a proud product of the Lower Merion community, is a graduate of YUHSB and a survivor of the MTA dorms. Adi spent two spiritually charged years studying in Yeshivat Hakotel, after which he drafted into the IDF. In Tzahal, Adi served as the Mashak Daat, spiritual leader, for Oketz, Israel's elite canine unit. Adi had an impactful experience, gaining exposure to a new culture and receiving valuable opportunities to guide and support others in their religious growth. Adi then returned to the States to study Psychology and Jewish Studies in Yeshiva University, in pursuit of returning to Eretz Yisroel as an educator. He is currently in his second year at YU, and has found many outlets to share his passions of Torah and Eretz Yisroel with others. Adi runs educational programs and Shabbatons for youth across the country through different shuls, NCSY and Bnei Akiva and volunteers as a student teacher in multiple high schools in the New York area. Adi, just spent his twelfth summer at his beloved haven, Camp Moshava IO, where he has learned in the Beit Midrash and been a counselor and division head over recent years. Adi is thrilled to be a part of this RZA program and he hopes to "fellow" in the footsteps of the religious Zionist leaders whom he has gained so much from.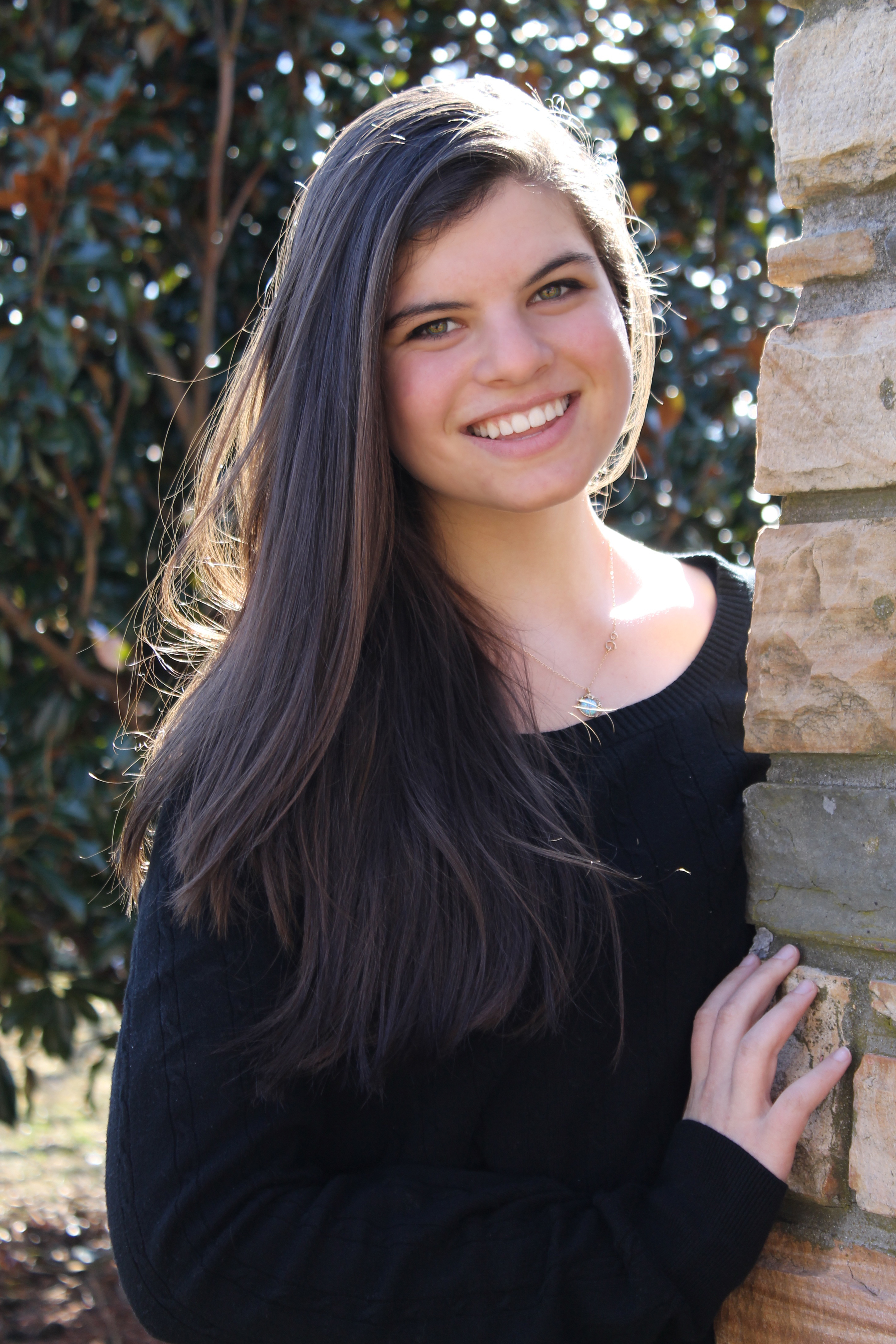 Shoshana Kott hails from Silver Spring, Maryland. Following her graduation from the  Berman Hebrew Academy, Shoshana continued her studies in Midreshet Torah V'Avodah where she found a true passion for learning Torah.
Presently, Shoshana is studying pre-dental in the University of Maryland where she enjoys the vibrant Jewish community, student diversity, and beautiful campus.
In her spare time, Shoshana enjoys camping, singing, and art with her 12(!) siblings. Shoshana prides herself in her openness to try new things and being an active member of her community wherever she goes, and therefore, she is looking forward to being an RZA Aryeh Fellow!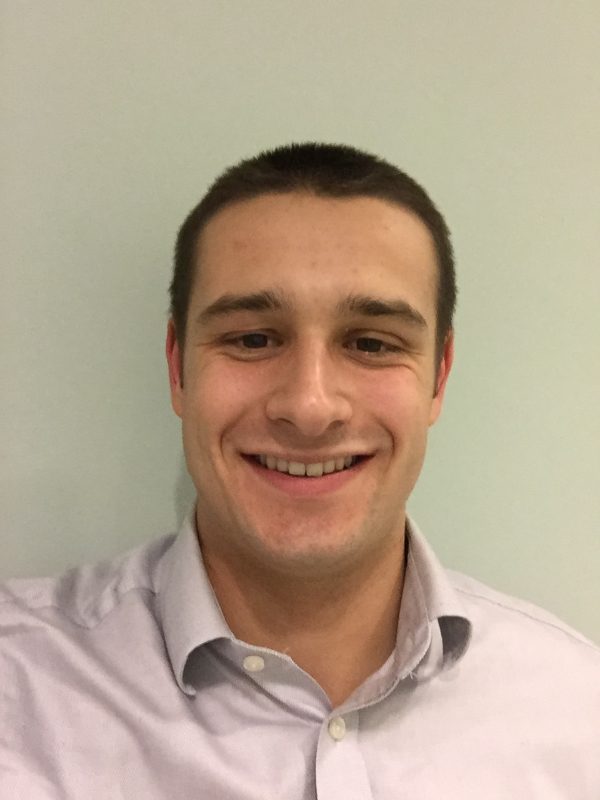 Ezra Cohen was born and raised in New York, attended SAR High School in the Bronx, and learned in Yeshivat Orayta in Jerusalem's Old City before starting his collegiate studies in  Brandeis University where he is studying psychology and something else (he's open to suggestions!).
Ezra has been active in his Jewish community, spearheading pro-Israel lobbying and being the president of the Brandeis University Beit Midrash Committee — organizing countless aspects of religious life by coordinating minyanim, shiurim, and chaburot for undergraduates on campus.
In his free time, Ezra enjoys mountain biking, learning new things, and writing his own music (he has a hankering for country music and anything pop, and can't resist a good niggun here and there!). Ezra is excited to join the RZA Aryeh Fellows so he can use his leadership abilities to educate about Israel for the RZA, and, of course, to learn in yeshiva during winter break!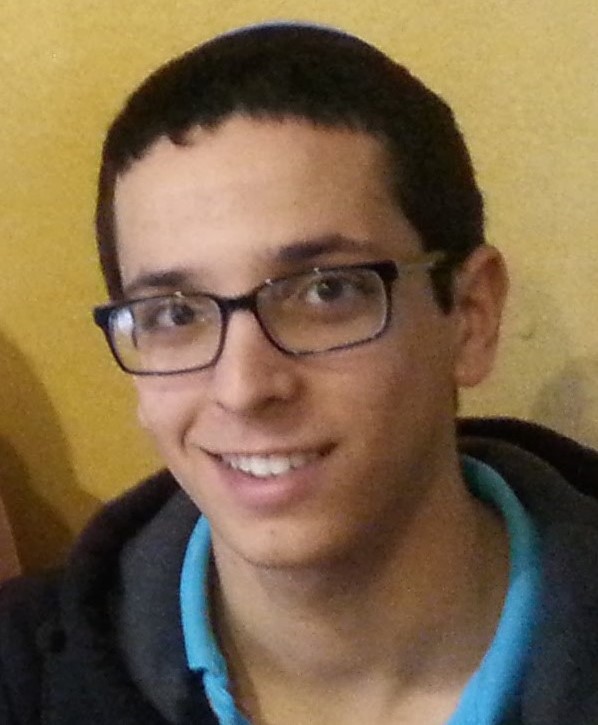 Mordechai Schmutter is a junior at Yeshiva University studying computer science and economics. Although he doesn't plan on living in America long-term, Mordechai is also passionate about American politics and believes that supporting Israel is not only in the best interest of Israelis or American Jews, but also in the best interest of America as a whole; and, as a patriotic American, that makes Israel's well-being doubly important to him. Mordechai has also enjoyed his time participating in Israel advocacy experiences including Jerusalem U, lobbying for Israel missions to DC, and managing an Israel advocacy Twitter account with a group of fellow college students. Mordechai's dream is to make aliyah and found a new tech company in the Start-Up Nation.
After having been inspired by his time in Israel during his two years at Yeshivat Shaarei Mevaseret Tzion, Mordechai is excited to share his experiences and hopes to spread his passion for Israel throughout the entirety of the religious Jewish community in America during his time with the RZA Aryeh Fellowship.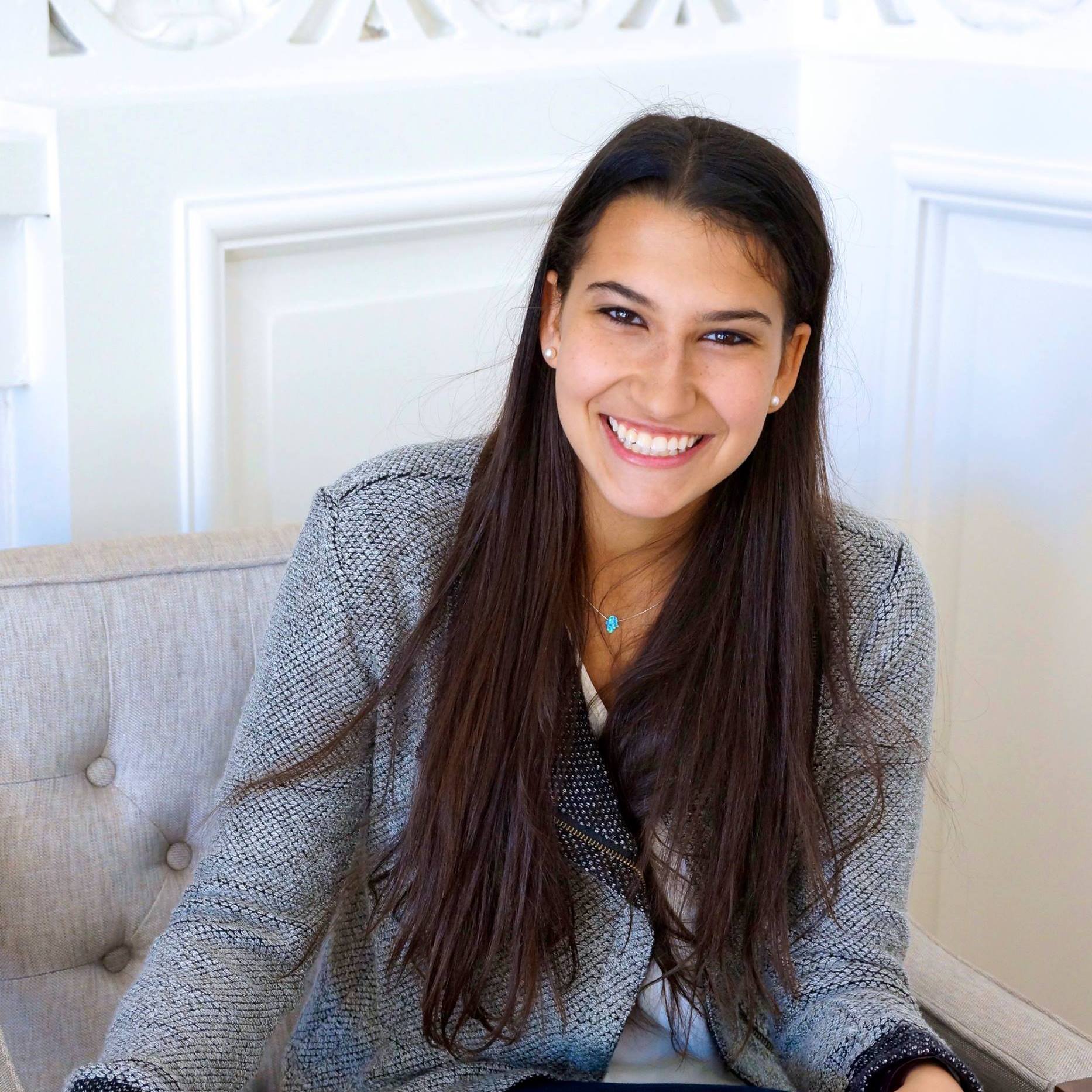 Hannah Kark hails all the way from the great state of Colorado where she attended Denver Academy of Torah High School. She spent the past year at Midreshet Torah V'Avodah (TVA), and chose TVA because she wanted to really take her year to experience and explore Israel. TVA gave her the opportunity to explore Israel and Judaism in multiple ways, through discovering Israel in terms of politics, culture, and torah. This past year helped her discover so much about herself and her Jewish identity, and she is so excited to continue that growth during her time as an RZA fellow.
She is currently a Government and Politics major at the University of Maryland and hopes to continue to grow in her Judaism and Zionism through Jewish learning and Israel Advocacy on campus. When she isn't talking about the (growing) Denver Jewish community, you can find her in the beit midrash, kitchen, or spin class. She is so excited to go back to Israel to learn at TVA, enjoy some great food, and continue to strengthen her Jewish and Zionist identity.
Adina Lerner is a freshman at Queens Macaulay Honors College, and is very proud of the fact that she still does not know what she wants to major in. She has always been involved with Bnei Akiva starting with going to Moshava for the summer, and moving on to getting involved in her local Snif, Snif West Hempstead. She spent two years as Rosh Snif, where she cultivated and shared a love for Zionism and all things Israel. She spent last year studying at Midreshet Torah V'Avodah, where she fell even more deeply in love with Israel. While at TVA she had the amazing opportunity to volunteer with Magen David Adom, Israel's Ambulance corps. It was there that she discovered that she loved working on ambulances.

Adina loves reading, and is always looking for a good recommendation. She also enjoys visiting museums, and just about anything else related to history. After having spent the last summer working as a cashier at a local restaurant, she is determined to get her degree, and go on to do great things.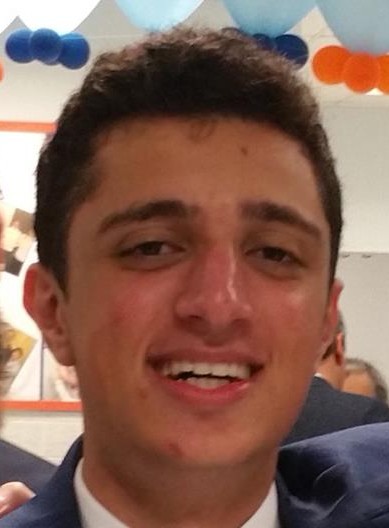 Jonathan Pedoeem is a native of West Orange, NJ and graduated from Kushner. He continued his learning in Yeshivat Heder Birkat Moshe and presently studies  Electrical Engineering at The Cooper Union.
Jonathan looks to his year in Birkat Moshe with great fondness, for it gave him access to torah giants and other who effectively explored the depth and richness of our Jewish tradition, text, and liturgy. Additionally, Jonathan felt that being in the land of Israel, itself, was transformative, for its historical and religious implications are astounding.
As an  RZA Aryeh fellow, Jonathan is looking forward to returning to Israel during winter break so to revisit those past experiences in Birkat Moshe; additionally, he is excited to take on the Manhigut Project so he can create a strong image and passion for Israel in the United States.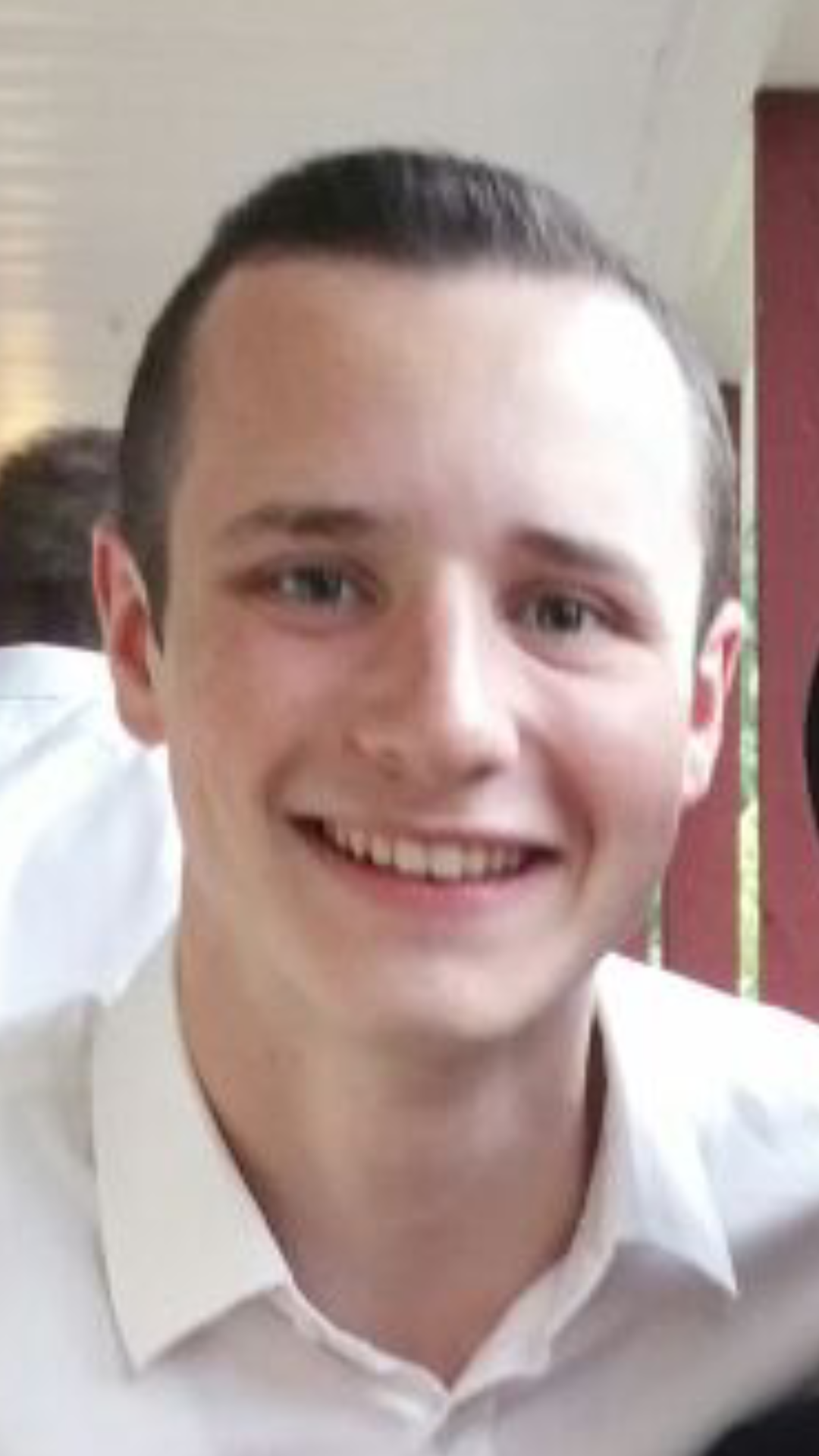 I am Yishai Pearl, a native of Brooklyn, New York and is a first year studying in Yeshiva University's Sy Syms School of Business while studying pre-med.
Last year, I  learned in Yeshivat Shaalavim last year. As a student at a Hesder Yeshiva, I was privileged to have my view of Israel broadened by my exposure to Israeli culture on a religious level, through personal interaction, and by understanding the service that Israelis contribute to the IDF.
As an RZA Aryeh fellow, I believe we have an incredible opportunity as a group to share ideas and promote positive awareness through the many facets that make Israel unique. I'm really looking forward to returning to Israel this January and look forward to working with you on the advocacy projects.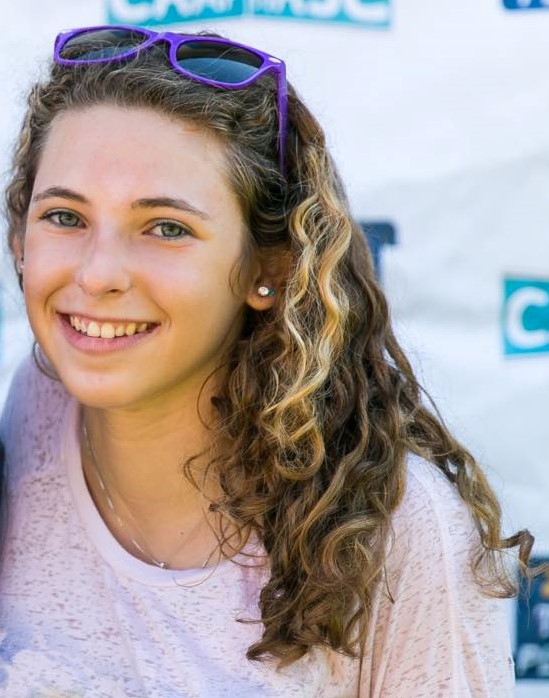 I'm Erin Shama. I hail from the streets of Brooklyn and am a city girl at heart. My first time in Israel was when I went to Bar Ilan University's Israel Experience program right after high school. I had such an amazing time I went back for more. I spent the following year learning and making art in  Midreshet Emunah v'Omanut.
I have fond memories learning Torah and exploring the nooks and crannies of Yerushalayim, spending evenings just walking around and, of course,  going on late night ice cream runs with friends. One of the streets we frequented was Ben Yehuda street but I never really thought about who he was until I read a book called, "Tongue of the Prophet," a book sharing the story about how Eliezer  Ben Yehuda single handedly invented modern day Hebrew, from then on that street has a new meaning for me. That's one of the things I love about Israel — how even the street names represent Jewish heritage and culture. I hope to return to Israel and fulfill one of my life dreams — to make a mural for the Machane Yehuda Shuk in Jerusalem.
Presently, I'm a senior in  Stern College for Women.  I have two younger brothers and one is actually going to the IDF in December. In the meantime, I'm thrilled to be an RZA Aryeh Fellow!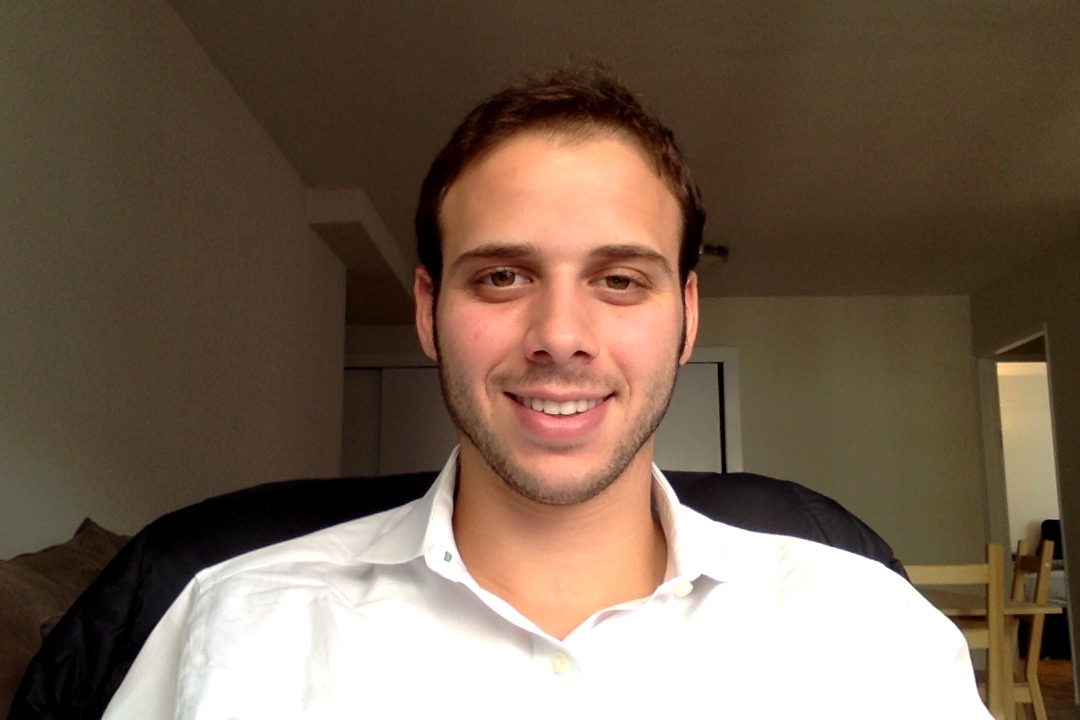 Brandon Lurie was born in sunny Los Angeles around 23 years ago. He attended Maimonides Academy and then Yeshiva University High School of Los Angeles (YULA). At YULA Brandon garnered a tremendous sense of commitment to Eretz Yisrael and the State of Israel and poured his enthusiasm over into leading his galil of Bnei Akiva Los Angeles. Following his 4 year tenure at YULA, he attended Yeshivat Hakotel for one year. In Hakotel, Brandon fostered an event deeper connection to the Land of Israel and it's people. Being fully immersed in the Israeli culture revealed a new beauty of living in Israel to Brandon. Following his stint in yeshiva, Brandon headed back to North America where he voyaged into Canada for two years at McGill University only to ultimately transfer to New York University. Brandon is currently a senior in NYU majoring in History with a minor in Judaic Studies.
Brandon plans on moving to Israel permanently as soon as he graduates from NYU.  Brandon plans to take his enthusiasm and passion for religious Zionism he's fostered through his years of education and share it with the larger New York community through this time as an RZA fellow.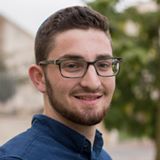 My name is Jamie Rubin and I am a first year student at Sy Syms School of Business at YU. I went to Rae Kushner Yeshiva High School located in Livingston NJ and went to Yeshivat Lev Hatorah in Ramat Bet Shemesh for one year this past year (which was incredible!). I am avid sports fan and player. I am really interested in finance, real estate, and math. Most importantly, I love Israel and I can't wait for the day when I step off the plane and officially call Israel my home. I am really looking forward to meeting all of you and I can't wait to take part in this great opportunity!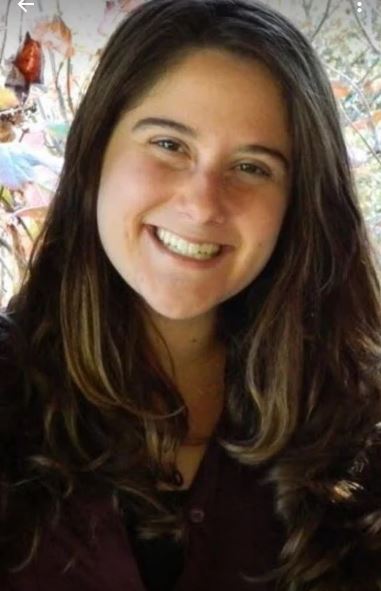 Yael Turitz hails from Silver Spring, Maryland, and is a proud graduate of the Melvin J. Berman Hebrew Academy. She continued her studies in Migdal Oz, an Israeli midrasha in Gush Etzion, affiliated with Yeshivat Har Etzion (Gush). In just one year, Yael deepened her passion for studying gemara, honed her Hebrew skills, and witnessed (and fell in love with) Israeli culture.  
This past summer, Yael was a counselor for Drisha's Dr. Beth Samuels Summer High School program, where she enabled high school students from across America, Israel, and England to learn in an immersive Beit Midrash experience in Manhattan. As a counselor, she was also responsible for creating fun activities in the dorms and creating meaningful shabbat experiences for the students.
Now a sophomore at Barnard College, Yael is studying English and Education. Yael dreams of becoming a writer and Jewish educator one day. She can't wait to join the RZA Aryeh Fellowship!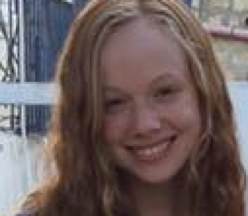 Yakov Ellenbogen is originally from Sharon, Massachusetts and previously studied in Maimonides School and Yeshivat Har Etzion. Presently Yakov is a Junior in Yeshiva College, majoring in History with aspiration so pursuing a Masters degree in Jewish History.
The head of both YU's Tanach Club and Historical Society, Yakov enjoys learning in many different environments. This past summer, he was a fellow in Drisha's June Kollel, as well as an associate fellow in Rabbi Aryeh Klapper's the Summer Beit Midrash in the Center for Modern Torah Leadership.  Yakov is very excited to contribute to the RZA's educational endeavors and to  return to Israel this winter break, to learn at Yeshivat Har Etzion!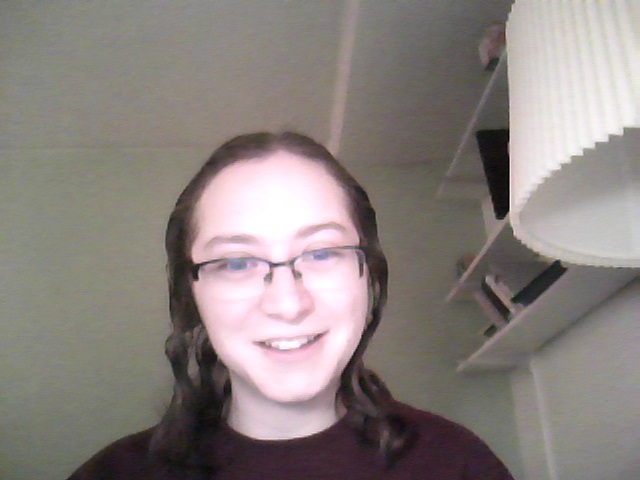 ​Yehudith Dashevsky is a current sophomore at the University of Pennsylvania studying English literature. She enjoys learning just about anything, so long as it has to do with the human world (although her friends in engineering schools have managed to make theories of bridge compression sound appealing). Yehudith is currently learning Arabic and Heritage Russian, and has promised herself many times that she would read more to improve her Hebrew. While studying at Migdal Oz for two years, she began translating a perush on the hagada. She then took a translation class in her freshman year, in which she studied the poetry of Dalia Ravikovitch, an outspoken pacifist on Zionist issues and the second generation of the founders of modern Israeli poetry. Yehudith hopes to use her newfound interest in translation as well as her longstanding interest in Torah to be involved in the world of multilingual Torah publications. She is looking forward to joining the RZA and specifically, to be partaking in its project to enable English-language speakers to benefit from the rich Torah thought that is being produced by current Torah thinkers and Roshei Yeshiva in Israel.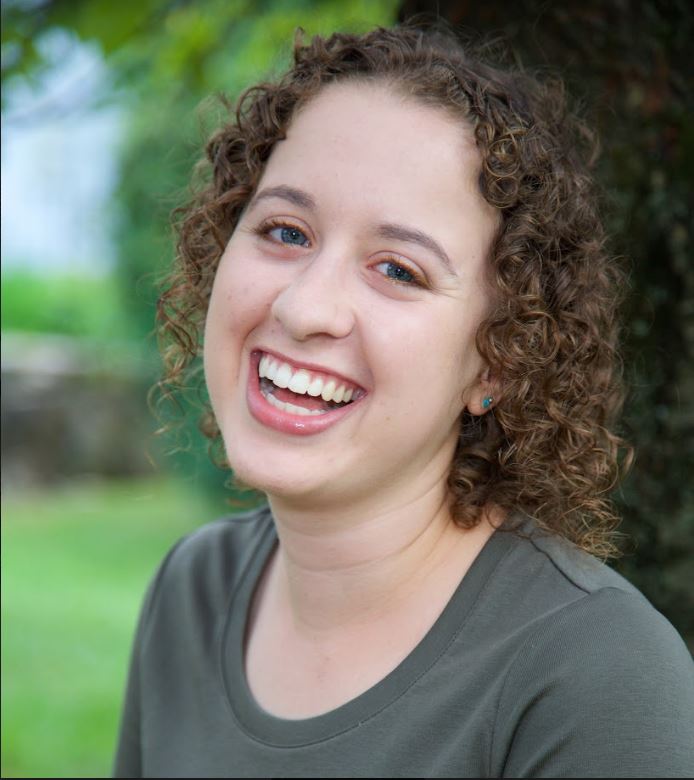 Hi my name is Adina Cohen and I am from Stamford, CT. I went to Ma'ayanot and then spent two years in Israel, one at Nishmat and one doing Sherut Leumi.
One of my proudest accomplishments as a Bat Sherut was the creation of a limmud torah program for Chayalim Boddedim (lone soldiers) and Bneot Sherut. What happened was that during my sherut leumi my friends and I had a hard time finding a place to be able to sit and learn so my friend and I started a weekly open Beit Midrash in our Sherut office. We switched off giving shiurim and also provided a space for women to be able to come and learn on their own. As a result, this year Matan partnered with Here Next Year and created an official learning program for Chayalim Boddedim and Bnot Sherut so that the environment that we created last year would continue for other years as well.
Currently, I am a sophomore in Stern College where I am majoring in physical sciences and Judaic Studies. I hope to make aliyah upon completion of my undergraduate studies.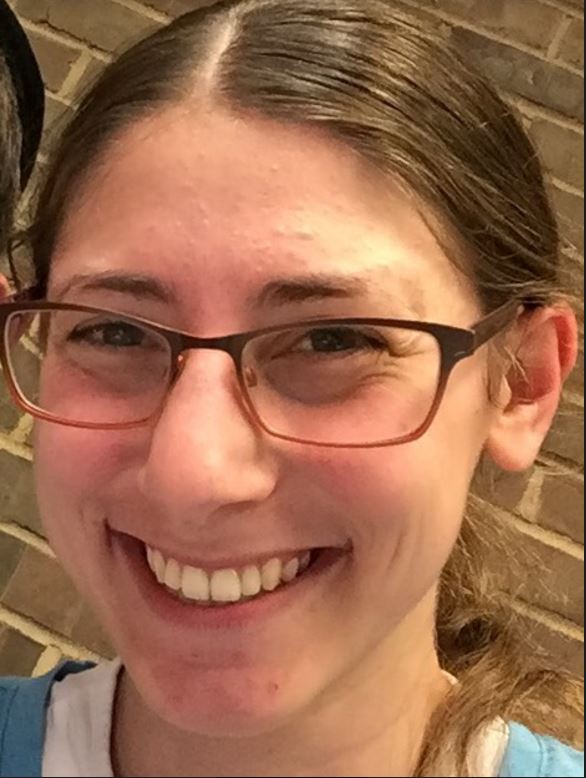 My name is Briana Friedman and I am from Merrick, NY. I attended YUHSG (Central) for high school and Migdal Oz for a year. While at Migdal Oz, I lived amongst Israeli midrasha students, studying Torah and forging incredible relationships. Currently, I am senior at Stern College for Women. I am a biology major and pre-med, though I also intend on applying to YU's Graduate Program in Advanced Talmud (GPATS). I thoroughly enjoy the blending of Torah U'madda that I experience in my classes and extracurricular activities in Stern.
I am involved in the Beit Midrash in Stern. Currently, I am a member of the Beit Midrash Committee and along with a fellow board member, I organize daily tanach learning for participants in our Tanach Yomi program. I also teach science to young children in Washington Heights as part of the club, Project START! Additionally, I am the President of the YU Chapter of College EDge, a club that provides resources for underprivileged high school students in New York City. In my free time, I enjoy reading, playing piano, and watching baseball. For my manhigut project, I hope to utilize my various skills and my role in these positions to create an intercollegiate Chidon HaTanach. I participated in the RZA mission last year and I am excited to take part in this fellowship!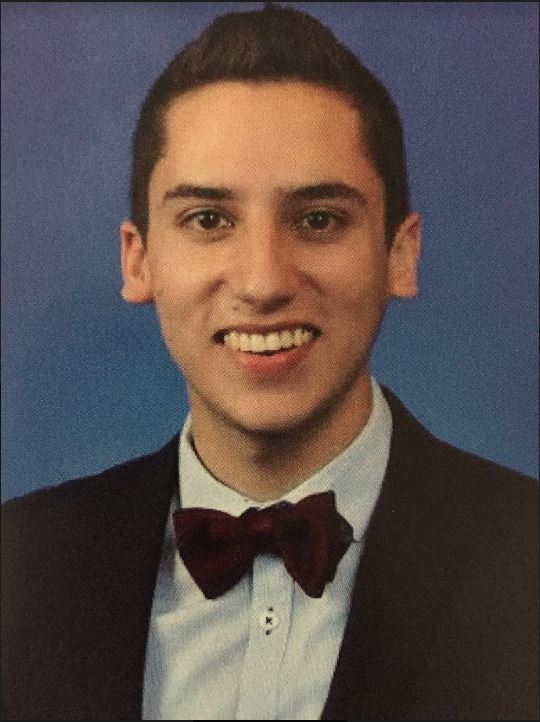 I am Ilan Atri and I was born in in Mexico City, Mexico then moved to Los Angeles, California as a toddler.  The seeds of Zionism were planted within me through robust Mizrachi- Bnei Akiva programming. While I was a student in Hillel Hebrew Academy and YULA, I went to Camp Moshava for  7 years, participated in multiple national shabbatons, and my local Bnei Akiva.
Following my high school graduation I learned in Yeshivat Torat Shraga in Jerusalem, where my passion for Israel grew even more. I am so thrilled that the RZA Aryeh Fellowship gave me the opportunity to return to yeshiva this winter break and for me to share my passion for Israel through my Manhigut Project. Me and my teammates profiled recent olim and the RZA is making it into a social media campaign now.
Presently  I am studying in Yeshiva University. When I'm not in class, I can be found doing anything related to the Rams or the Lakers  which usually means watching a game or reading an article on my bed, wrapped in my rams blanket and wearing my laker sweater. My favorite food is chicken, specifically dark meat, and more specifically the thigh — or in other words, I have tried the entire Golan Heights menu, which is where my Freshman 15 has come from.
Again, thank you for this special opportunity to be an RZA Aryeh Fellow!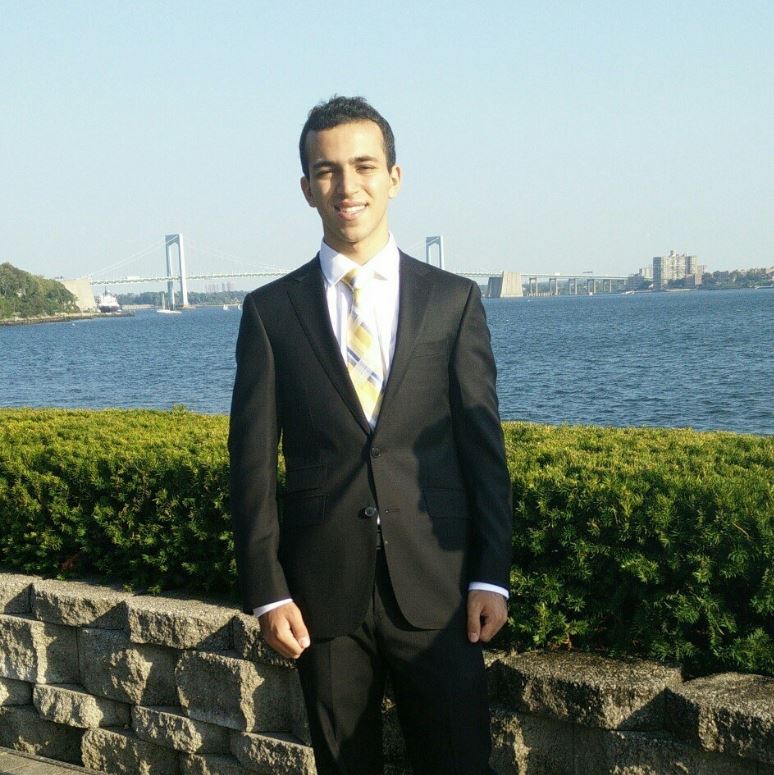 I am Shalom Azar, a native of West Orange, NJ. Following my graduation from Torah Academy of Bergen County (TABC), I learned for a year and a half in Yeshivat Netiv Aryeh where I fell in love with the land, her people, and her torah. Although I couldnt make aliyah at that point in my life (because my parents still want me home), we agreed that I could go Home once I graduate Yeshiva University. Every day I remind myself about how important it is for me to return to Israel so, before leaving yeshiva, I wrote a letter to myself about the importance of this life goal. I carry this letter with me in my talit bag.
Now a student leader in Yeshiva University, I am thrilled to be an RZA Aryeh Fellow because this is one way I can share my love for Israel with other people. I am working with another RZA Fellow in YU named Jamie Rubin on making promotional materials like a brochure for the RZA. It means so much that I can contribute for something I care about so much.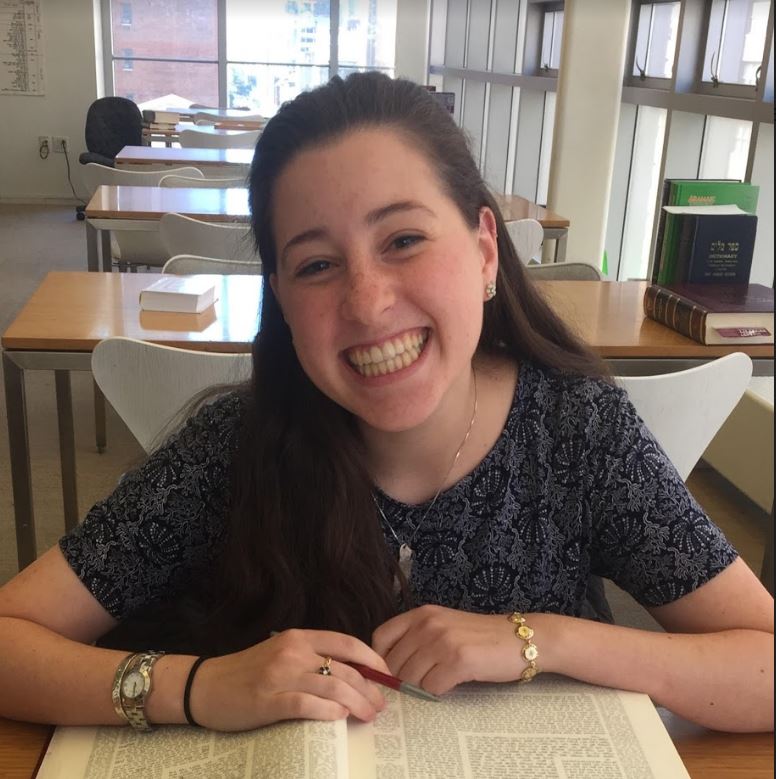 Jen van Amerongen is passionate about her college community, informal education, Medinat Yisrael, and summer camp and is now proud to say that she is an RZA Aryeh Fellow.
Hailing from Woodmere, New York, Jen is a graduate of Yeshiva University's High School for girls called Central. Following high school she learned in Migdal Oz of Yeshivat Har Etzion. Presently, Jen is a student leader in Yeshiva University's Stern College for Women and  is majoring in Judaic Studies and Philosophy.
In her capacity as a student leader on campus, Jen served as President of the Beit Midrash Committee at Stern last year in which I implemented Torah learning initiatives and helped strengthen the learning and community in the Beit Midrash. This year, Jen served as a vice president to the Torah Activities Council with a focused aim at revamping the shabbat experience in Stern College which entails everything to food orders, contacting speakers, creating the schedule, and organizing Tefilla.  In this position, Jen is able to have a hand in shaping the community on her campus.
Additionally, Jen is a longtime Camp Moshava Indian Orchard camper and staff member. Camp Moshava and Bnei Akiva helped instill in her a passion for Am Yisrael, Eretz Yisrael, and Torat Yisrael, the importance of summer camp and informal education. She was also a counselor on Bnei Akiva's Mach Hach Baaretz, and is a member of Bnei Akiva of the US and Canada's National Board.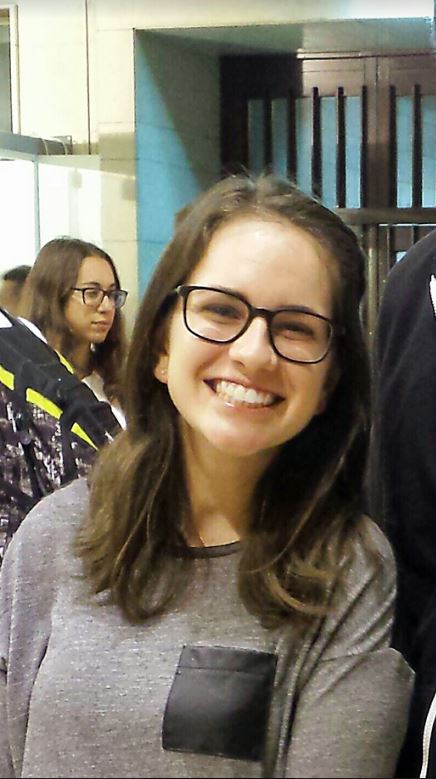 Hi, I'm Liat Clark, hailing from Bergenfield, NJ. I went to Ma'ayanot Yeshiva High School, and then spent a year learning in Migdal Oz in Israel. Spending a year in an Israeli midrasha not only improved my Hebrew and increased my love of Eretz Yisrael, but also provided me with great Israeli friends and along with them a greater sense of community and family in Israel.
I am currently a sophomore in Stern College for Women, hoping to double major in Judaic Studies and Marketing or Business. I am an ORA (Organization for the Resolution of Agunot) Campus Fellow, as well as a College Fellow in Ma'ayanot. I have worked as a counselor in Moshava IO for the past few summers, which has helped bolster and concretize my passion for Israel and dream to make aliyah. A few fun facts about me are that I love country music, I drive an old minivan named Trudy, and I love sleeping on couches more than in my own bed. Last but not least, I am very excited to be an RZA Aryeh fellow!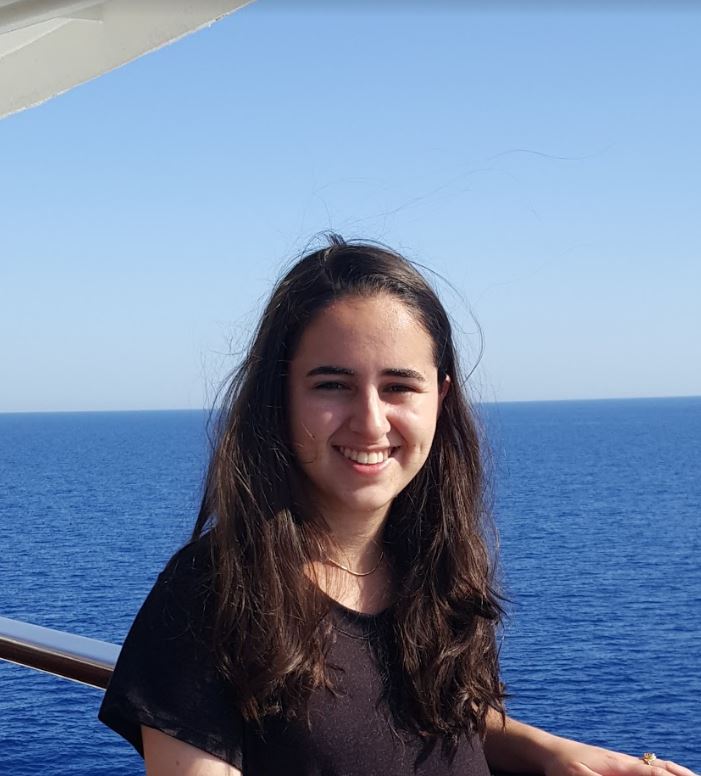 Stephanie Raphael is originally from Plainview, New York, which was once populated by potato farmers, but she does not intend to go into the potato industry herself. Presently Stephanie is a freshman at The Cooper Union studying civil engineering who aspires to use her skills towards enhancing infrastructure with an eventual goal to build bridges. So Stephanie currently spends most of her time doing math homework and thinking about how she would rather be in Israel.
Last year, Stephanie learned in Midreshet Torah V'Avodah in Jerusalem, which, for her, often entailed reading Jewish philosophy in the beit midrash or on an Egged bus traveling to Gush Etzion. Stephanie's Zionism is rooted in religious zionist philosophy and her pride for Israel's countless innovations like Israel's innovative  water efficiency systems and drip irrigation. Stephanie can't wait to create a platform to showcase these Israeli innovations to her college community through the RZA Aryeh Fellowship's leadership project.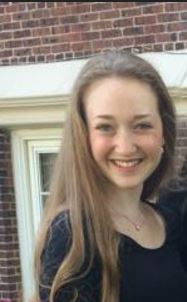 Yonina Keschner hails from Woodmere, New York, studied in Midreshet Torah V'Avodah and is presently a student in the University of Maryland, College Park, where she is studying business and a cabinet member of Terps for Israel where she educates other college clubs about Israel.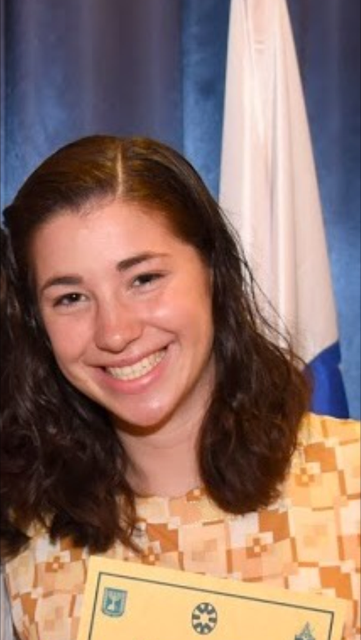 Yael Eisenberg is a Physics and Math major studying in Stern College of Yeshiva University. Previously, she studied in Nishmat and also devoted a year of her life to Sherut Leumi where she served in the Ministry of Foreign Affairs, where her daily responsibilities included servicing the Consular Division — helping  Israelis and foreign citizens navigate Israeli bureaucracy,  organizing visas, and translating and editing documents. She regards her years in Israel as some of the most powerful and impactful years of her growth and development into becoming a proud religious Zionist. For her Manhugut Project, Yael was on a team of students creating the first American national Chidon HaTanach.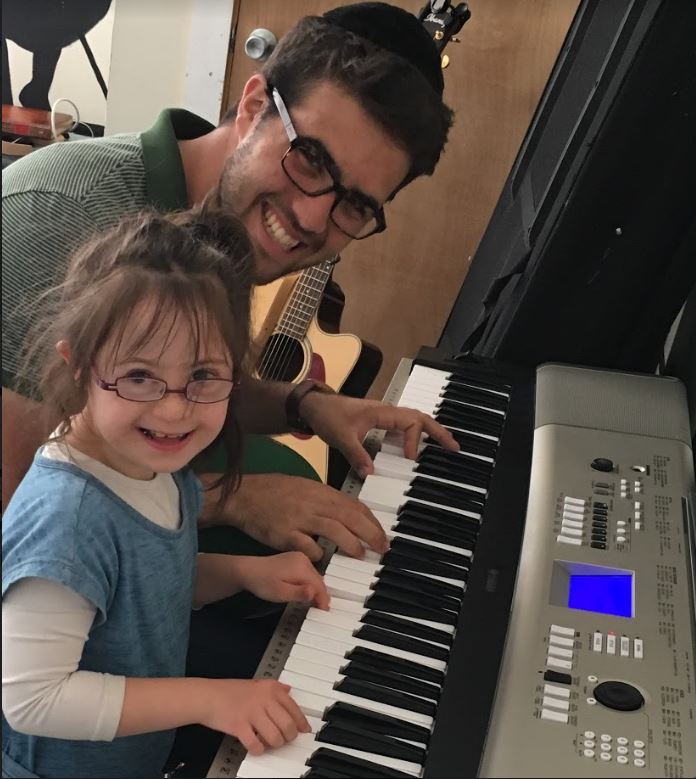 Tani Polansky is hails from Beit Shemesh, Israel as well as Woodmere New York. Presently, Tani is a sophomore in Yeshiva University where he is majoring in Biology and minoring in music in anticipation for a career as a musically astute physician. After all, Tani plays six instruments.
When Tani isn't studying for biology tests or singing songs, he can be found working on Israel Club initiatives or Southern NCSY programming.  
Tani considers it to be an honor to be a member of the RZA Aryeh Fellowship where he is working with his teammates and college communities to have community kumzitzes in honor of Israel.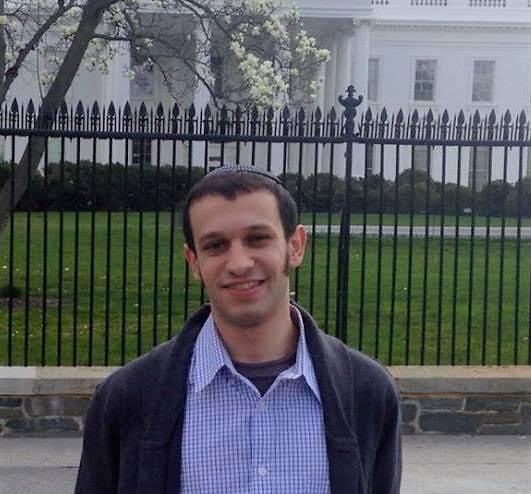 Nimrod was  raised in New Jersey, but his heart is always in Yerushalayim. For his shana ba'aretz. He learned in Yeshivat HaHesder Birkat Moshe in Maale Adumim, then studied Political Science in Yeshiva College. Presently, Nimrod is smeikha at the Rabbi Issac Elchanan Theological Seminary and for an masters in Modern Jewish History at the Bernard Revel Graduate School.
Loving Israel and understanding its importance and centrality to the Jewish People has always been a central pillar of my life because of his family background. Nimrod carries the legacies of grandparents who were Holocaust survivors. Nimrod feels immensely grateful to live with religious freedom and autonomy when he considers his mother's story — she was born and raised in the Soviet Union where she was beaten and oppressed for being part of a nation of which she knew almost nothing about. Furthermore, he feels inspired when he considers how the small state of Israel ultimately opened their doors and enabled freedom for his mother and other Soviet Jews when other superpowers of the world did not do so.
Nimrod feels fortunate to live in a time when Jews can once again plow the fields which their ancestors plowed, and travel the hills and cities where the prophets and sages preached. Our generation will need to show that it is willing to defend Israel as the previous generation was, and hopefully through spreading words of Torah that emanate from Zion. Indeed, for his leadership project, Nimrod is translating divrei torah penned by rabbanim of yeshivot hesder as a means to share their torah with the English-speaking community. .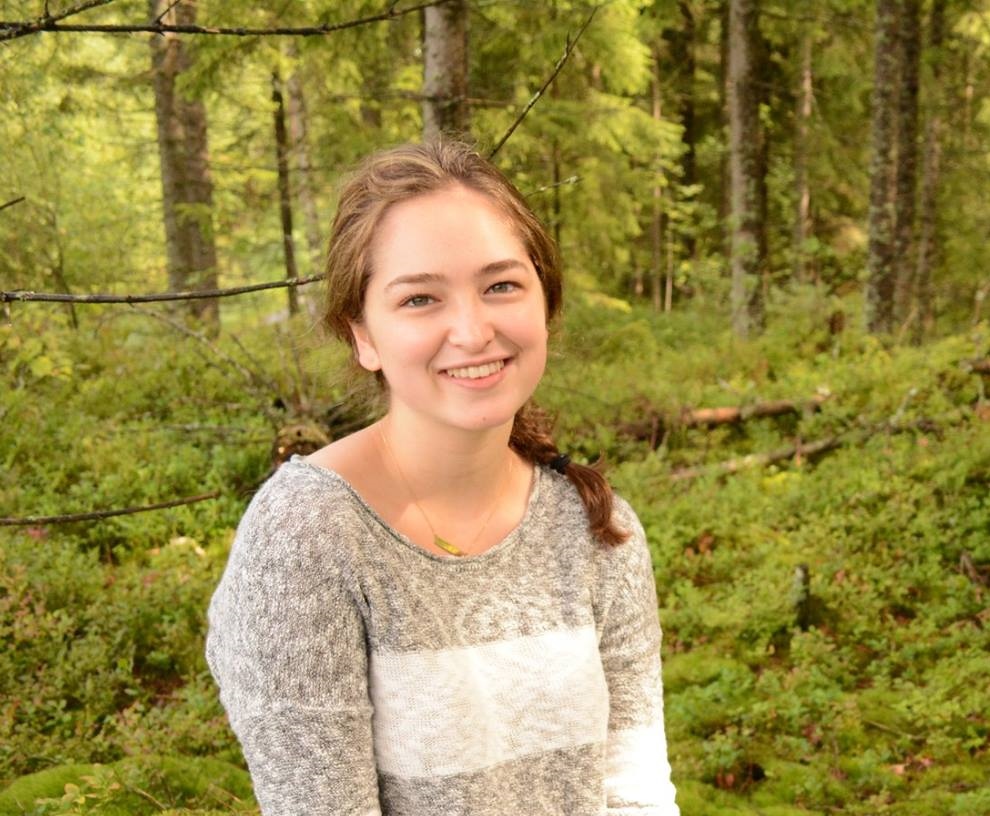 Lilly Scherban is from Woodbridge, CT and went to SAR High School. Last year, she was at Midreshet Torah v'Avodah in Jerusalem, and now attends Harvard University. Last year, while learning at TVA, Lilly interned with OLAM, an umbrella organization that connects Jewish social justice groups. She also volunteered with Magen David Adom worked on an ambulance for a month. Spending a year living, working, and learning in Israel made a deep impact on Lilly, and she is honored to be a part of the RZA Aryeh Fellowship.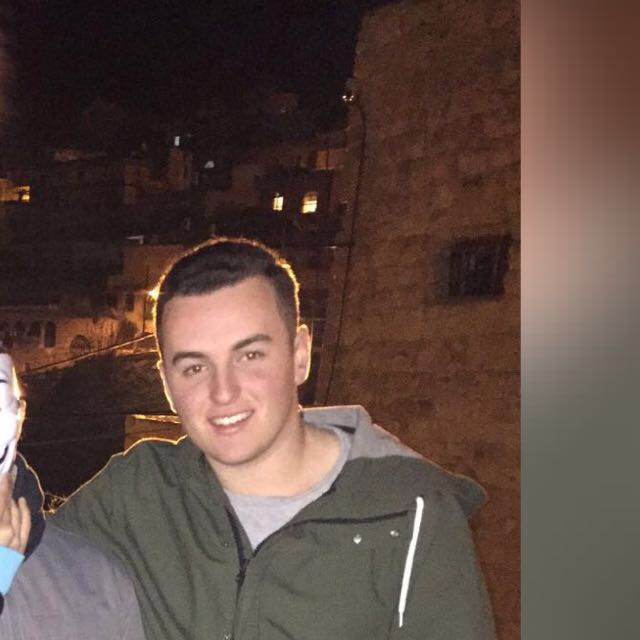 My name is Zev Levitis; I am 18 years old and I hail from Brooklyn, NY.  I was raised in an non-orthodox home and became religious through my first encounter with Israel. At the ripe age of 16, I graduated high school (after skipping 8th and 12th grade) for what I thought would be a year long vacation. Instead, one year became two and I can confidently say that learning in yeshiva completely changed my life. Today, I spend my time learning torah in the mornings at Yeshiva University and I am passionate about sharing my life for Am Yisrael, Eretz Yisrael, and Torat Yisrael with others. It is such an honor and privilege to now be an RZA Aryeh Fellow where I will be translating divrei torah from rabbanim in yeshivot hesder and spreading their torah to the English-speaking and American Jewish community.