The RZA Aryeh Fellows are a selection of quality college and graduate students.
Fellows will do two things: First – join a Winter Break trip to Israel and, second – spearhead a Manhigut (leadership) Project in America.
Communities Represented
Alabama: Huntsville
California: Los Angeles Connecticut: Stamford
Florida: Miami
Illinois: Evanston, Fairfield, Skokie Maryland: Baltimore, Potomac, Silver Spring
Massachusetts: Sharon
New Jersey: Teaneck, Englewood, Passaic, West Orange, Highland Park,
New York: Brooklyn, Far Rockaway, Flushing, Great Neck, Jamaica Estates, Lawrence, New Rochelle, Riverdale, Scarsdale, Upper East Side, Upper West Side, Whiteplains
Tennessee: Memphis
Texas: Houston
Canada: Toronto
Yeshivot and Midrashot
Beit Midrash G'voah L'Nashim Migdal Oz
Midreshet HaRova
Midreshet Lindenbaum
Michlelet Mivaserst Yerushalayim (MMY)
Midreshet Nishmat
Ohr Somayach
Yeshivat Har Etzion (Gush)
Yeshivat Kerem B'Yavneh
Yeshivat Lev HaTorah
Yeshivat Netiv Aryeh
Yeshivat Orayta
Yeshivat HaKotel
Yeshviat Sha'alvim
Yeshivat and Midreshet Torah V'Avodah (TVA)
Universities
Barnard College
Binghamton University
Brandeis University
University of California Los Angeles (UCLA)
University of Chicago
Columbia University
Harvard University
Lander College for Men of Touro College
Macoulay Honors Program in Hunter
Macoulay Honors Program in Queens College
Massachusetts Institute of Technology (MIT)
University of Maryland
University of Pennsylvania
Princeton University
Queens College
Rutgers University
Stern College of Yeshiva University
Yeshiva College of Yeshiva University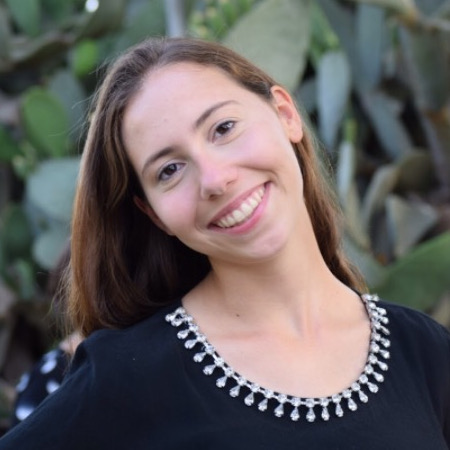 Adie Present Bio
A native of Manhattan and a Ramaz graduate, Adie Present recently studied in Mindreshet Torah V'Avodah and is beginning her college career in the University of Chicago.
Adie is invested in studying STEM sciences. Through her exposure to math, specifically, she learned how to transform theoretical ideas into actual technologies; she finds this both thrilling and simultaneously helpful for the development of society.
Adie is excited to be an RZA Aryeh Fellow where she will build on her previous religious zionist experiences in Camp Moshava, and, of course, Midreshet Torah V'Avodah and share her passion with her classmates in the University of Chicago.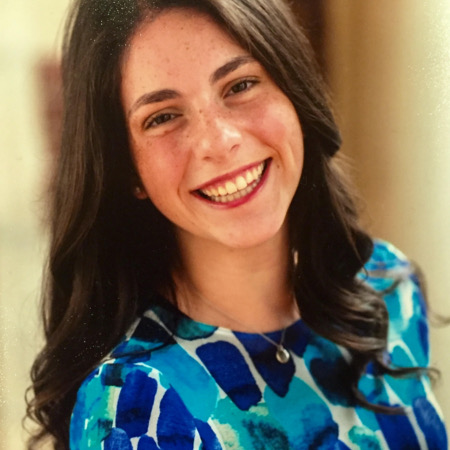 Aliza Isaacs Bio
Aliza Isaacs is an incoming freshman in Barnard College and is excited to be an RZA Aryeh Fellow. A native of Lawrence, NY and graduate of SKA High School for Girls, Aliza is a graduate of the Jewish Week's Write On for Israel program where she was challenged to think critically about Israel's history, politics, modern issues and ways to defend the country on the college campus. She spent the past year learning in Michlelet Mivaseret Yerushalayim (MMY) where she cemented and fortified her passion for religious zionism, better concretizing how the adjectives 'Religious' and 'Zionist' can fit together so well.
Aliza believes that the RZA Aryeh Fellowship will connect her to other like-minded students where we can work together in our leadership projects. And, of course, Aliza is looking forward to the trip to Israel during winter break.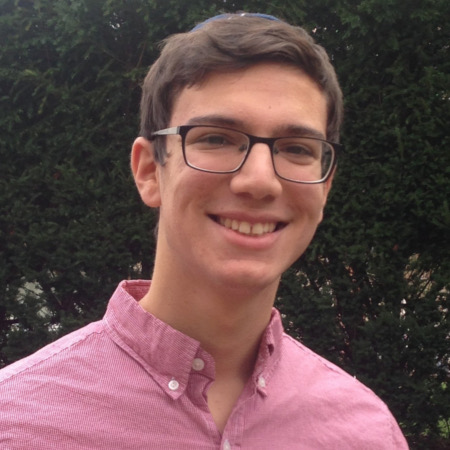 Amitai Diament Bio
I am Amitai Diament from Silver Spring, Maryland and I am really looking forward to being an RZA fellow. I went to the Berman Hebrew Academy for high school, and then I studied for a year at Yeshivat Har Etzion.
At yeshiva in the Gush I was able to run in the footsteps of the Jewish people; both physicslly by running between the various settlements on Derech Ha'avot and by studying Tanach, Gemara and more with chavrutot and rebbeim. It was amazing to independently explore Israel, with spontaneous bus trips and hitchhikes to ancient archaeological sites and Chevron. On these trips I gained a deep love for Eretz Yisrael and of random Israelis I met.
I was a camper, staff member and am now a counselor in Camp Stone since 2011. Camp Stone teaches the values of personal example, flexibility and volunteerism, fostering leadership and idealism in the religious zionist community. During the schoolyear, I continued spreading Judaism and Zionism through informal education and enthusiasm at my local Bnei Akiva sniff. On shabbat, I also volunteered at my shul's youth minyan by reading the Torah and as a gabbai.
Now I'm studying at University of Maryland, deliberating between studying aerospace amd mechanical engineering. One of my goals in college, aside from my engineering and gen-ed studies, is to continue to develop in Torah and Jewish identity. Being a part of RZA Aryeh will help me hold on to and grow in these areas through leadership. I'm really looking forward to working with the other fellows to in RZA to help strengthen the Jewish community.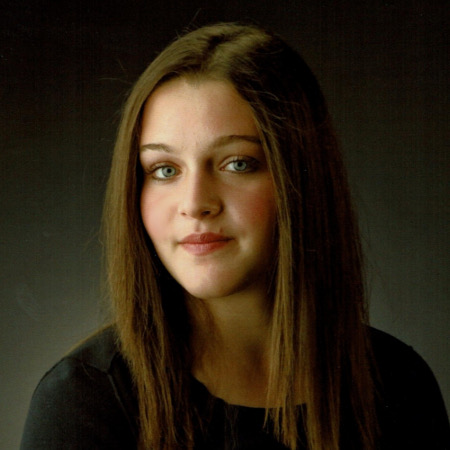 Audrey Fretzin Bio
Audrey Fretzin is a rising sophomore at the University of Pennsylvania where she is majoring in nursing and healthcare management and actively involved in the Penn Jewish community.
Originally from Skokie, IL and Indianapolis, IN, Audrey was privileged to have been a camper in a Bnei Akiva camp called Camp Stone since she was in third grade.
She looks forward to being an RZA fellow where she hopes to make an impact in her college community and looks forward to returning to Midreshet Nishmat during her winter break.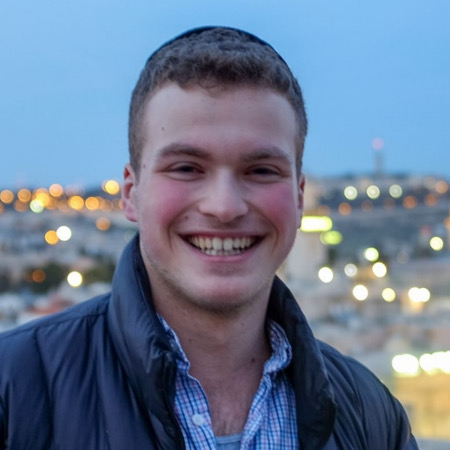 Aryeh Roberts Bio
Aryeh Roberts is from Potomac, MD where he attended the Berman Hebrew Academy. Last year, I studied at Yeshivat Orayta, which helped solidify my Jewish identity and my connection to Israel. Following yeshiva, I travelled to Honesdale, PA and worked as a counselor at Camp Moshava. It was incredible to participate in such a lively, caring, and inspiring environment for a month. I'm currently a freshman at the University of Maryland where I'm pursuing a degree in Philosophy. While here, I hope to connect to fellow Jews on my campus in an effort to foster a love for Israel and Jewish values. I'm very much looking forward to being an RZA Fellow!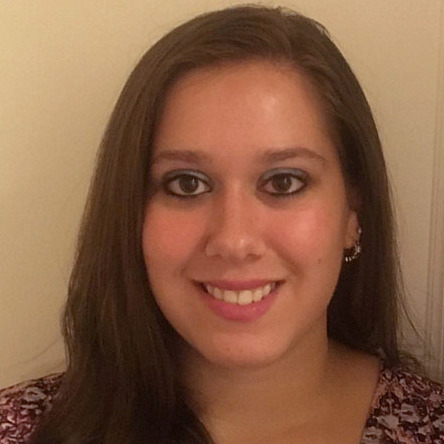 Dasi Schneider Bio
Dasi Schneider hails from Far Rockaway, NY and attended Shalhevet High School for Girls where she was a founding member of the Poetry Slam team, editor of the literary journal, and writer for the school newsletter.
Dasi then was privileged to spend two years in Israel where she learned in Midreshet Lindenbaum. Today, Dasi is majoring in Media Studies in Queens College. She is excited to bring her experiences as a Religious Zionist to the American Jewish community through the RZA Aryeh fellowship.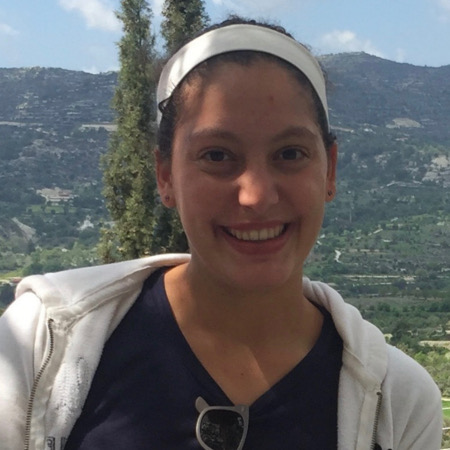 Elana Sichel Bio
Elana Sichel is currently a freshman at the University of Maryland, where she is majoring in Elementary Education.
Elana comes from Englewood, New Jersey and is a proud graduate of SAR High School. She has many interests that range from sports, singing, to anything having to do with kids. Throughout high school Elana was involved in Model U.N, Basketball, Tzedaka Club, and several leadership programs including Write On for Israel.
Elana just spent a year in Israel at TVA (Midreshet Torah V'Avodah). There, she grew her love for learning and a greater passion for the land of Israel. She hopes to take the recent experience of being in Israel and spread her strong Zionism to the people around her with the help of the RZA fellowship program.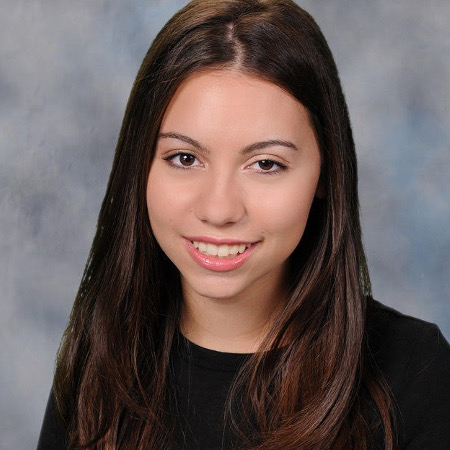 Eliana Present Bio
Eliana Present, born and raised in New York City, graduated from Ramaz in 2016. In high school, Elie was actively involved in her community's Bnei Akiva snif and spent every summer at Camp Moshava. This past year, she studied at Midreshet Torah V'Avodah where she deepened her connection with Israel through incredible classes and out-of-the classroom experiences.
Today Elie is a freshman in the Columbia University and is excited to be an RZA Aryeh fellow and be involved in the pro-Israel group on the Columbia-Barnard campus.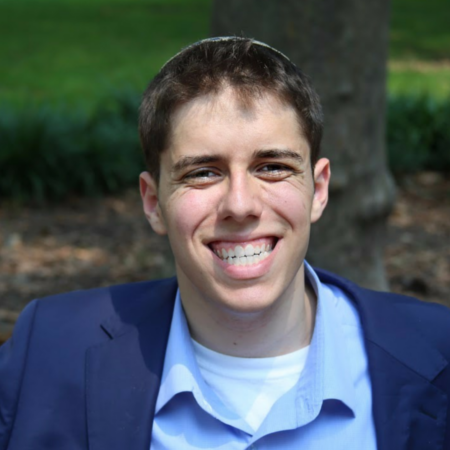 Elliot Heller Bio
Hi, I'm Elliot Heller, I am a rising senior at Yeshiva University, and I'm very excited to be an RZA Fellow this year! I grew up in Baltimore, MD, where I attended Beth Tfiloh Dahan Community Day School, serving as president of the committee for Jewish events in my senior year.
My connection to Judaism and Israel grew stronger as I got older, and after spending two summers in Israel on NCSY's Kollel program, I decided that I wanted to continue my learning in Israel after high school, and spent a year and a half learning in Yeshivat Kerem b'Yavneh and Yeshivat Hakotel. These experiences solidfied my desire to one day make aliyah and make a family in Israel.
I hope that my experience as an RZA Fellow serves not only to strengthen my connection with Israel and the Jewish people, but also as an opportunity to give back to the Jewish community – through being a positive force at my yeshiva, and furthering the connection for members of our community to Religious Zionism through our Manhigut Project.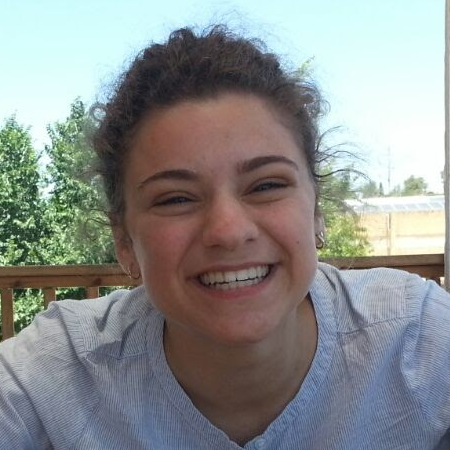 Esther Stern Bio
Esther is a sophomore at Yeshiva University, majoring in biology and thrilled to be continuing her Talmud studies as well. She was sparked with a strong desire to give back to the Jewish nation after her year in Israel studying at Migdal Oz. The RZA Aryeh fellowship is proving to be a superb platform in order for her to be able to give back to her community.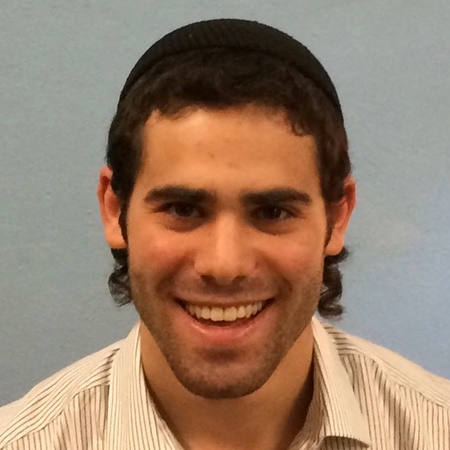 Ezra Miller Bio
A native of Chicago and a graduate of the Fasman Yeshiva, Ezra Miller is a proud veteran of Tzahal. Ezra served for a year and two months through the Nachal program which enabled him to also learn in Yeshivat Sha'alvim for almost two years.
Today, Ezra is a Biology major at Yeshiva University, on track for a Doctorate in Physical Therapy; to compliment his studies, Ezra is a shiur assistant to Rav Meir Goldvicht, is a resident advisor, and runs fitness classes as a certified personal trainer.
Ezra believes that there has never been a time in Jewish history where Jewish people, can so freely visit, live, and invest into the land and people of Israel. He is therefore excited to be able to partake in spreading the vision of religious zionism as an RZA fellow, hoping that through opportunities like these, we should all soon see the full return to our homeland!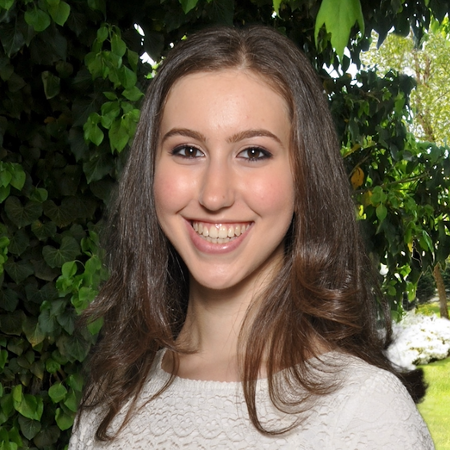 Gaby Stemp Bio
Gaby Stemp hails from Queens, New York. A graduate of the Ramaz Upper School and more recently, a bogeret of Michlelet Mevaseret Yerushalayim (MMY) where she learned for nearly two years, Gaby is embarking on a new journey as a freshman in Barnard College and as an RZA Aryeh Fellow.
Gaby believes that her prior leadership and volunteering experiences will impact her success as an Areyeh Fellow. At Ramaz, Gaby was responsible for producing and performing in numerous school plays; she also represented Ramaz in Washington D.C. and CBS news. In her summers, Gaby was a counselor in Camp HASC where she worked with children who have physical and developmental disabilities.
Recognizing that the coming four years of college will be intense and transformative, Gaby wants to keep her heart in the West, and stay connected to Israel through the RZA Aryeh Fellowship. She is thrilled to have the opportunity to give back to the community through the leadership project, and, of course, to learn in MMY during her winter break!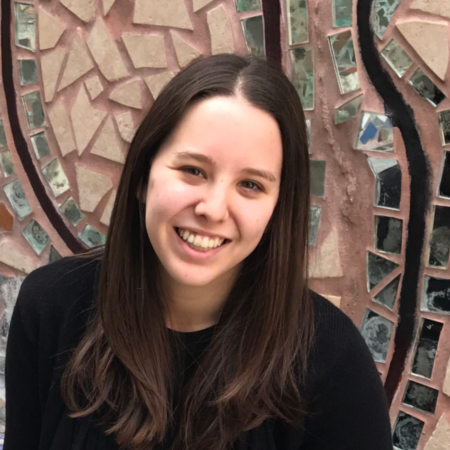 Hadassah Raskas Bio
Hadassah Raskas is a sophomore at the University of Pennsylvania where she is majoring in Public Health. A native of Silver Spring, MD, Hadassa went to the Berman Hebrew Academy and then continued her Jewish studies at Migdal Oz, an Israeli midrasha in Gush Etzion.
Hadassah spends her summers as a counselor at Camp Simcha, a camp for children with special needs. In her spare time she enjoys cooking and running and she is looking forward to running the Miami half marathon with Chai Lifeline in January. She is really excited to be a part of the RZA Aryeh Fellowship and can't wait to return to Israel to learn in Migdal Oz and re-connect with Israeli friends and family.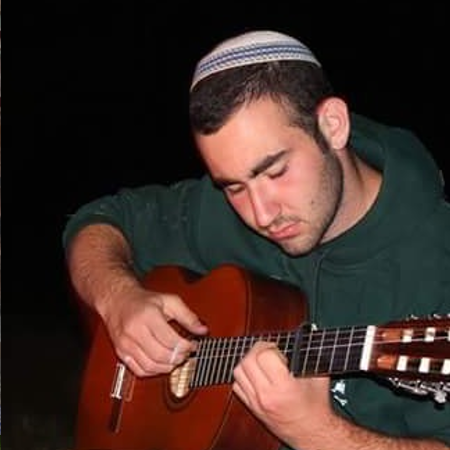 Jason Blatt Bio
Anyone who managed to find themselves on the open green fields of Allon Shvut over the past year and heard the melodic strums of a guitar and teenager singing his heart to the top charting Carlebach niggunim can rest be assured that they have been within close proximity of Jason Blatt. Quite hard to miss with his tzitzit hanging down to the floor and his kippa the size of a frisbee, Jason presently spends his days, no not as a Kavnik, but rather studying at Rutgers University, after having spent the past few years in high school at MTA and afterwards continuing his exploration into the depths of the Torah of Rav Lichtenstein (…and others…) at Yeshivat Har Etzion in the Gush.
Before flipping out in Israel, Jason was a regular, plain-old teen, quite involved in the NCSY chapter of his hometown, Highland Park, NJ, making his mark as Vice President of the board, and getting himself even more so involved in the MTA community, having held such positions as Student Body President, Editor-in-Chief of Hatzioni, the school's Zionist newspaper, an avid singer in both the school's band and chorus, and as the school's very own fake Israeli.
Having have had the incredible opportunity to be an exchange student in tenth grade in Yeshivat Makor Chaim, a high school located in the Gush, Jason made it his life mission to bring his passion and love for all thing's Torah and Israel, which he learned to cultivate in Makor Chaim, wherever he would find himself next, specifically to his second home, Camp Moshava I.O. and to Poland, where Jason is a permanent shaliyach, visiting sporadically throughout the year to teach and empower those Jews still remaining.
Being as Jason's life-long dream to be fluent in all seventy languages of the Sanhedrin is still far out of reach, his next dream, to be able to help Am Yisrael continue to thrive and flourish through the means of what it means to be a Religious Zionist, is what really makes it so perfect that he is now a member of the RZA Fellowship. Jason really hopes to make as big of an impact as he can on the Jews of America before he decides it's time for him to finally make aliyah, as long as it doesn't interfere with the time he has to dedicate to Limud Rebbe Nachman each and every day.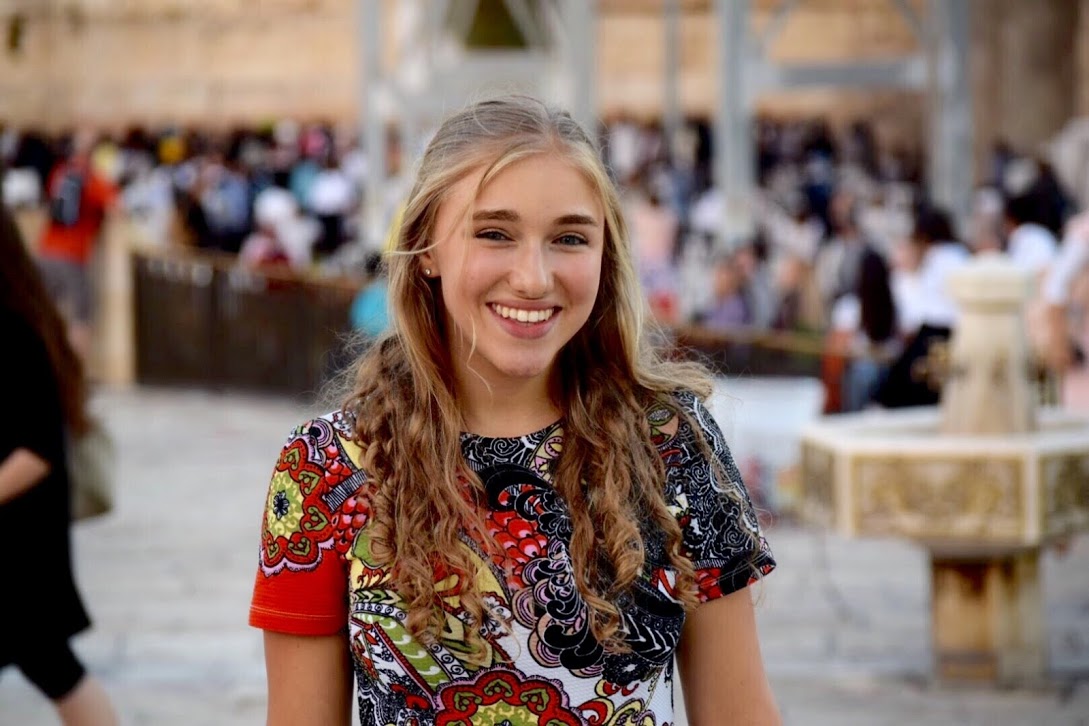 Adina Noble Bio
Adina Noble hails from Scarsdale, New York. After S.A.R. High School, her beloved alma mater, Adina attended Midreshet Torah V'Avodah. Currently, she studies at Macaulay Honors College at Hunter College where she generally changes her intended major every other day. She is virtually obsessed with animals, vegetables, sports, and Israel. She's excited to be an RZA Fellow and can't wait to plan her Manhigut project to share her love of Israel.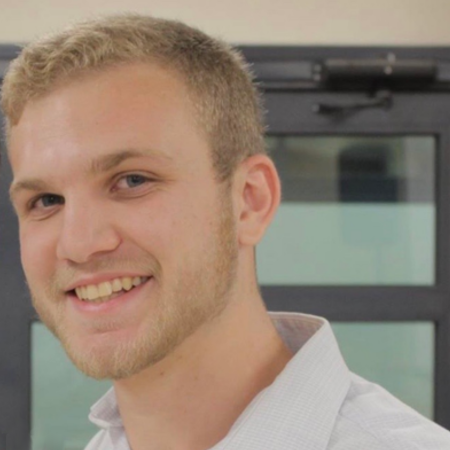 Marc Nechmad Bio
Marc Nechmad hails from Sharon, MA and studied in Maimonides School where he was involved in religious life as head gabbai for the Sefardic Minyan and involved in extra-curriculars as editor of the school literary magazine. Additionally, while in high school, Marc served as a volunteer teacher's assistant in an inner city school and also spent several summers as an intern in a hospital Human Resources department.
After graduating Maimonides, Marc continued his studies in Yeshivat Lev HaTorah, where he worked the land at a local farm once a week and volunteered to be a "big brother" to a local 6th grader every Thursday. In Israel he gained a great appreciation for Torah, the people and the land of Israel.
He is excited to be an RZA fellow, visit the holy Land this winter, and help the greater Jewish community at Rutgers University as well as other communities at college campuses nationwide.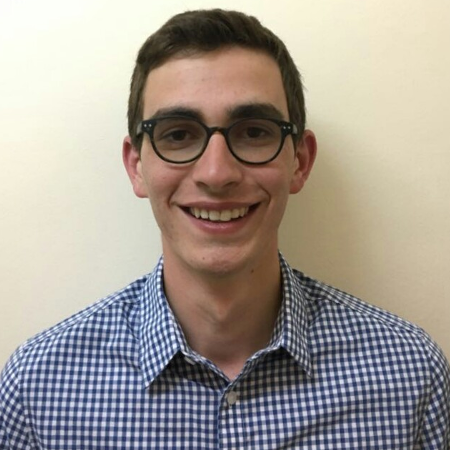 Matt Jelen Bio
Born in Palo Alto, CA, and raised in Toronto and Stamford, CT, Matt Jelen just completed a year of study in Yeshivat Har Etzion for his gap year before beginning Harvard University in the fall where he hopes to study the humanities — perhaps political science or something more interdisciplinary. Beyond the next four years, he's considered working in public policy and/or a position of leadership within the Jewish community.
Matt considers the AIPAC Policy Conference to be a formative experience, insofar as it is a stunning expression of the strength and influence of Diaspora Jewry, serving as a reminder of the great work that must — and, most strikingly, can — be done in order to advance Jewish interests around the world. Matt hopes his experience as an RZA Aryeh Fellow will be an opportunity to encourage discussion about the place that Zionism ought to occupy in our religious worldview, and to inspire others in the dreams that Israel has taught him to believe in.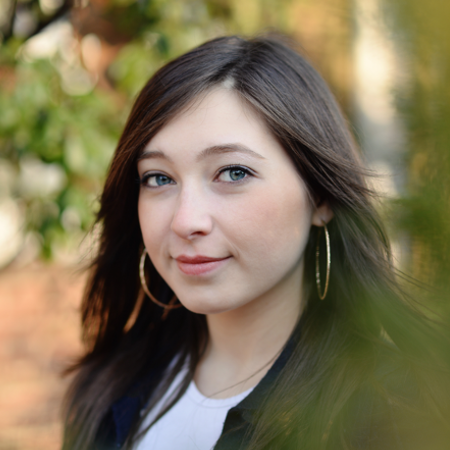 Menuchah Schuman Bio
Menuchah Schuman is a Mordechai and Monique C. Katz Scholar now in her junior year at Stern College studying Judaic Studies with a concentration in Jewish Education and Advanced Talmudic Studies.
She hails from 6 different states and graduated from Bruriah High School in Elizabeth, NJ. Following high school, she learned in Midreshet Harova for two incredible years at Midreshet HaRova and spent the past summer learning as a Kollel member at the Drisha Institute.
While she was originally inspired to make Aliyah from her Jewish History class at age 16, it was during her 2 years living in Israel and learning about Religious Zionism when she realized her desire to be a part of the Reishit Tzmichat Legeulateinu on a deeper religious and national level. Having lived in communities all across the USA, Menuchah looks forward to the one day fulfilling her dream of making Israel, the homeland of the Jewish people, her permanent home. Menuchah is excited for this amazing opportunity to return to Israel and hopes to grow and spread her passion for Religious Zionism and Israel through the RZA Aryeh Fellowship program.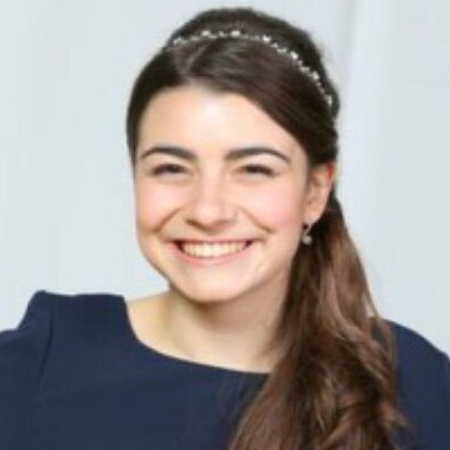 Michal Laub Bio
Michal Laub hails from West Orange, NJ and learned in both MMY and Nishmat. Following her year of study, Michal was a Bat Sherut where she facilitated plays, dances, and holiday themed activities in an Israeli elementary school.
Now entering her second year in Stern College of Yeshiva University, Michal is studying Neuroscience and Sociology and has found a multitude of ways to be involved in the undergraduate community as well as the greater Jewish community; Michal was a YU Memphis Torah Fellow, coordinated special rosh chodesh tefillah for undergraduate women, and is now serving as president of the leading mental health club on campus called Active Minds.
To compliment her studies, Michal has also been involved with Bnei Akiva for quite some time, culminating in four years as a counselor in Camp Moshava, serving as the Rosh Snif in Fairlawn, and as a counselor on the Bnei Akiva summer program called Mach Hach Ba'Aretz.
Michal is so excited to be an RZA Fellow so she can share the importance of Torah and Medinat Yisrael in a fun and creative way!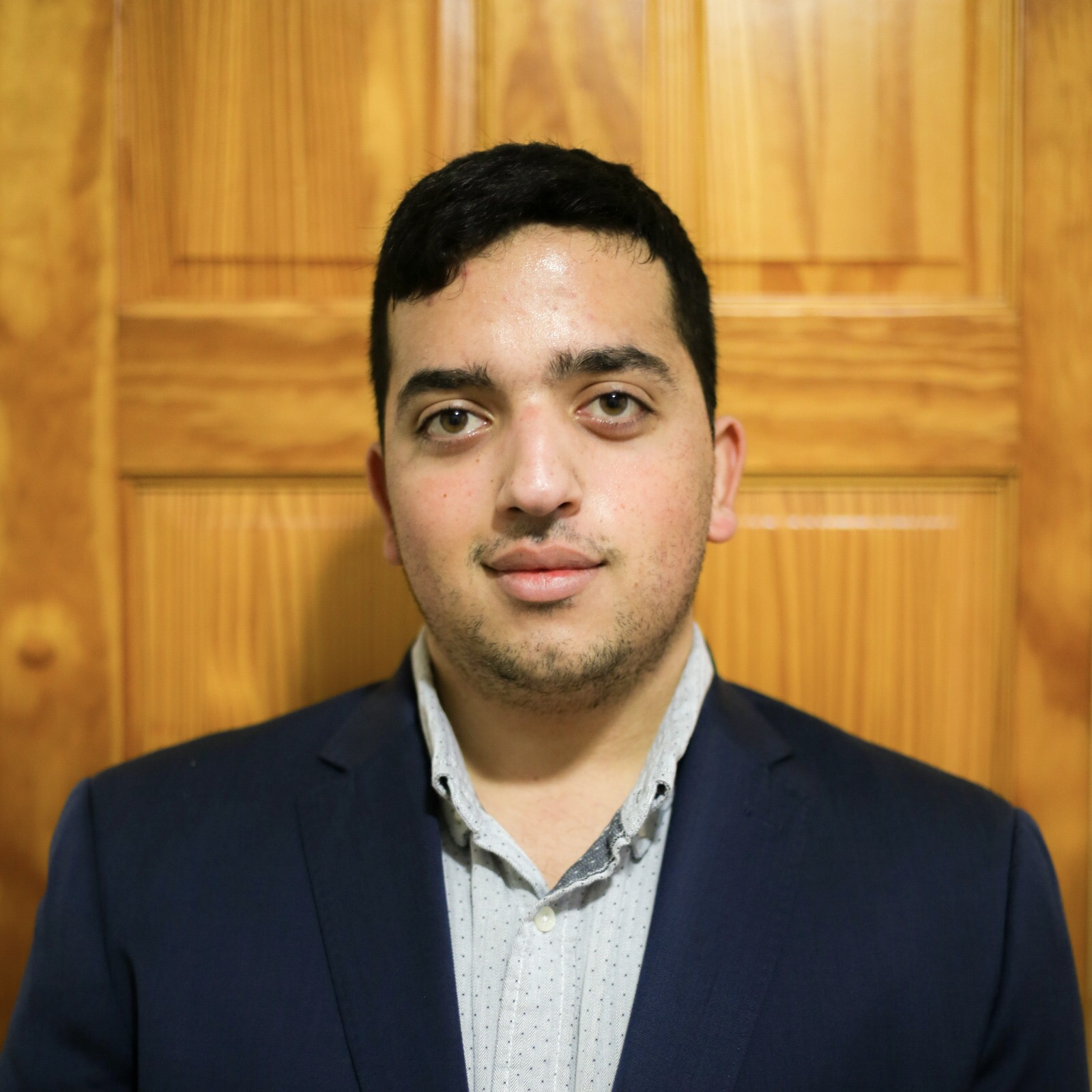 Nate Trudeau Bio
Nate Trudeau was raised in a small town called Huntsville, Alabama — a place which was not particularly hospitable to Jews, let alone Zionists. Although Nate was able to make some constructive inroads with his community by bringing a JSU (Jewish Student Union) chapter to his high school, Nate realized that if he wanted to truly grow and cement his yiddishkeit, he would have to learn in Israel. Instead of following his parent's desires for him to join the American army, following his high school graduation Nate spent a year and a half in Derech Ohr Somayach — a truly transformative and remarkable time in his life.
Now a student in Yeshiva University's Sy Syms School of Business where he is studying Business Intelligence and Marketing Analytics, Nate seeks to share his love for Israel and the Jewish people.
In his short time in Yeshiva University, Nate has already spearheaded several leadership projects through AIPAC and NCSY. And now Nate looks forward to investing himself in the RZA Aryeh Fellowships where he can continue to grow and encourage others to love our homeland.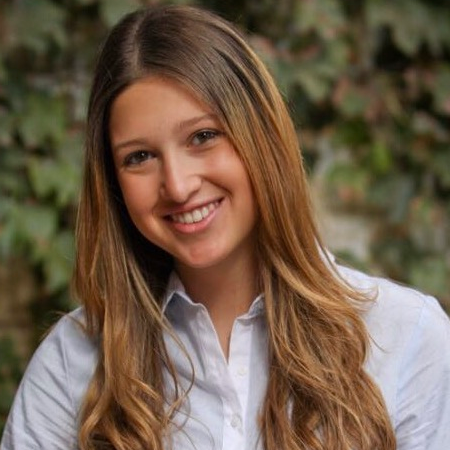 Rachel Ehrlich Bio
Rachie Ehrlich is from Passaic, NJ. She attended Maayanot Yeshiva High School then furthered her studies at Midreshet Lindenbaum for almost 2 years. Although other trips to Israel (with family or on NCSY ICE) had their charm and carried their own meaning, Rachel believes that actually living in the land for an extended period of time enabled a deeper, more profound understanding of our homeland. It was during those two years when she could see the tanach come to life; see how machlokot from the gemara bear relevance to Israeli government; soak in the golden sun on many-a hike; and, of course, finding her favorite schwarma in a place that's a hole in the wall. Additionally, Rachel was privileged to be a volunteer for Magen David Adom and to be a counselor in Camp Stone.
Now a second-year pre-med student at Touro College, Rachel is looking forward to being an RZA Aryeh Fellow where she will share her love of Israel with others and is, certainly, awaiting the opportunity to return to Israel for her winter break!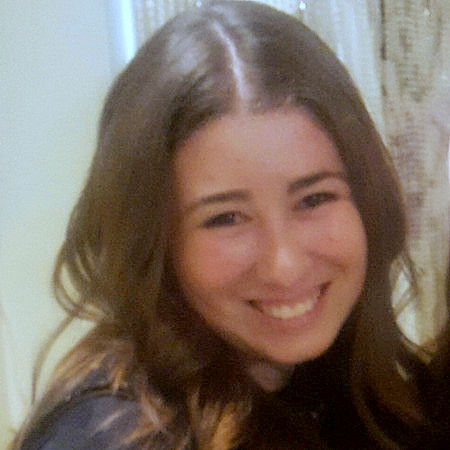 Rebecca Roffe Bio
Rebecca Roffe is studying Chemistry and pre-Law at Binghamton University with aspirations of becoming a pharmaceutical patent lawyer (and making aliyah!). As a student leader in Binghamton, Rebecca has been involved in various leadership positions relevant to Jewish life on campus, mainly through OU-JLIC; one highlight of her leadership was how she she maintained and coordinated a fundraiser for the campus eruv.
To compliment her twin loves for Israel and student life, this year Rebecca will be on the board of the Binghmaton Bearcats for Israel board and an RZA Aryeh Fellow.
Previously, Rebecca learned in the Ida Crown Jewish Academy and in Midreshet Lindenbaum where she was also a Jerusalem U Oz fellow.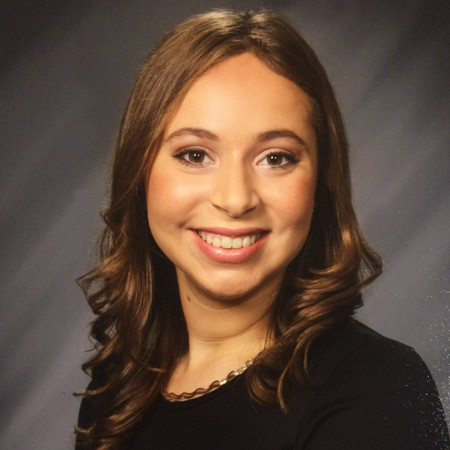 Shaina Lowenthal Bio
Shaina Lowenthal hails from West Hempstead, New York. Following her high school studies in the Hebrew Academy of Nassau County (HANC), Shaina went on an adventure by spending her gap year in Midreshet Torah V'Avodah, a year which enabled her to call Jerusalem her "home," thereby sparking an appreciation for Medinat Yisrael, Am Yisrael, Eretz Yisrael, and Torat Yisrael.
She is looking forward to starting her freshman year in the Macaulay Honors college at Hunter College and to continue working as an RZA fellow to strengthen religious Zionism from New York City.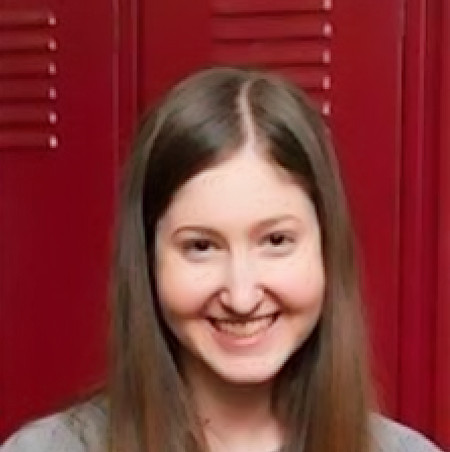 Shira Wein Bio
Shira Wein hails from Queens, New York. Following high school, she spent a year studying in Migdal Oz, where she formed a deep connection with Eretz Yisrael, Torat Eretz Yisrael, and Israeli culture. Presently, she is a junior in Stern College for Women, majoring in Psychology.
To compliment her studies, Shira participates in student government, serving as vice president of T.A.C. (the Torah Activities Council at Stern College). Additionally, Shira is gaining the requisite experience in psychology research in order to become a clinical psychologist; she is a helpline volunteer at the National Eating Disorders Association, a crisis counselor on the Crisis Text Line, and a research intern in a psychology lab at NYU.
Shira is honored and excited to be given the opportunity to be a RZA Aryeh Fellow this year. She hopes to utilize her skillset and love of Israel to create a strong image and passion for Israel throughout America, by deepening thought and conversation about Israel among college students.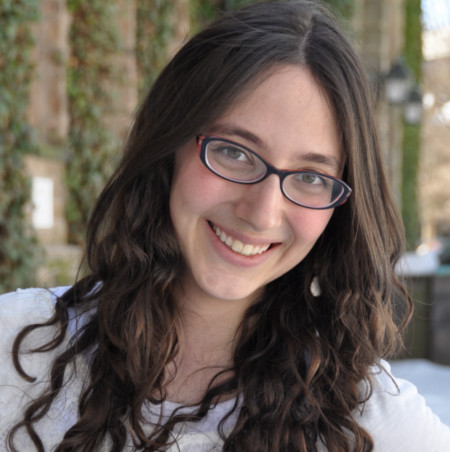 Yael Lilienthal Bio
Born in Brazil but most recently from Florida, Yael Lilienthal attended a community elementary school, a B'nei Akiva middle school, and an all-girls Chabad high school. After graduating Rohr Bais Chaya Academy, she spent two incredible years learning rigorously at the Migdal Oz Beit Midrash for Women. Now a junior at Princeton University, Yael is majoring in Linguistics and double-minoring in Judaic Studies and Translation Studies.
As someone who's been an aspiring educator since a very young age, Yael has taught in a variety of settings, from tutoring to teaching chaburot in seminary, teaching shiruim in college, and most recently working as Rosh Beit Midrash for two years at Camp Stone. Yael looks forward to making it all a reality by moving to Israel after college and working in Jewish education. She hopes to further her learning, teach Torah, and service the larger community. Yael is excited to be an RZA Aryeh Fellow so she can engage meaningfully with ideas she feels have shaped her life, share them with others, and have a good excuse to use her winter break learning Torah in Israel!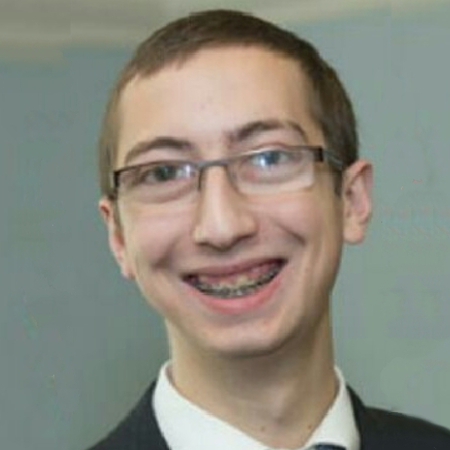 Yossi Zimilover Bio
Yossi Zimilover hails from Queens, NY. For high school he learned in Rambam Mesivta where he was active in student life. Whether being elected Vice President of the Student Government, captain of the debate team, editor of the school newspaper, or head of the school acapella group, the "Harmonides", Yossi considers those activities an integral part of who he is.
While learning in Yeshivat HaKotel for nearly two years, Yossi was involved in three organizations, so to compliment his studies.
First, Yossi was a participant in Yeshivat Hakotel's Leadership Program, which entailed attending numerous leadership training seminars and exercises, and also volunteered to assist in the maintainance of the program's Social Media endeavors by editing their newsletter, Facebook page, and YouTube channel.
Second, Yossi was a participant in Bnei Akiva's "Tochnit Tzion," a leadership program for shana b'aaretz students. There, Yossi was asked to create and lead the educational discussion and activity for a very successful shabbaton of over one hundred shana ba'eretz students involved in Bnei Akiva of North America. Additionally, Yossi has spent the past 4 summers at Camp Moshava IO as a counselor and a member of the beit midrash program.
Lastly, Yossi was selected to be an ambassador for Here Next Year, an organization "committed to providing English-based informational and social support to yeshiva and midrasha students who are interested in staying in Israel for IDF, Sherut Leumi or University."Together with the other ambassadors, I helped plan events, coordinate logistical details, and disseminate information for the organization.
Now a student in Yeshiva University's Sy Syms School of Business, Yossi is roaring with excitement to begin working as an RZA Aryeh Fellow and is looking forward to spreading a love of Am Yisrael, Eretz Yisrael, and Torat Yisrael.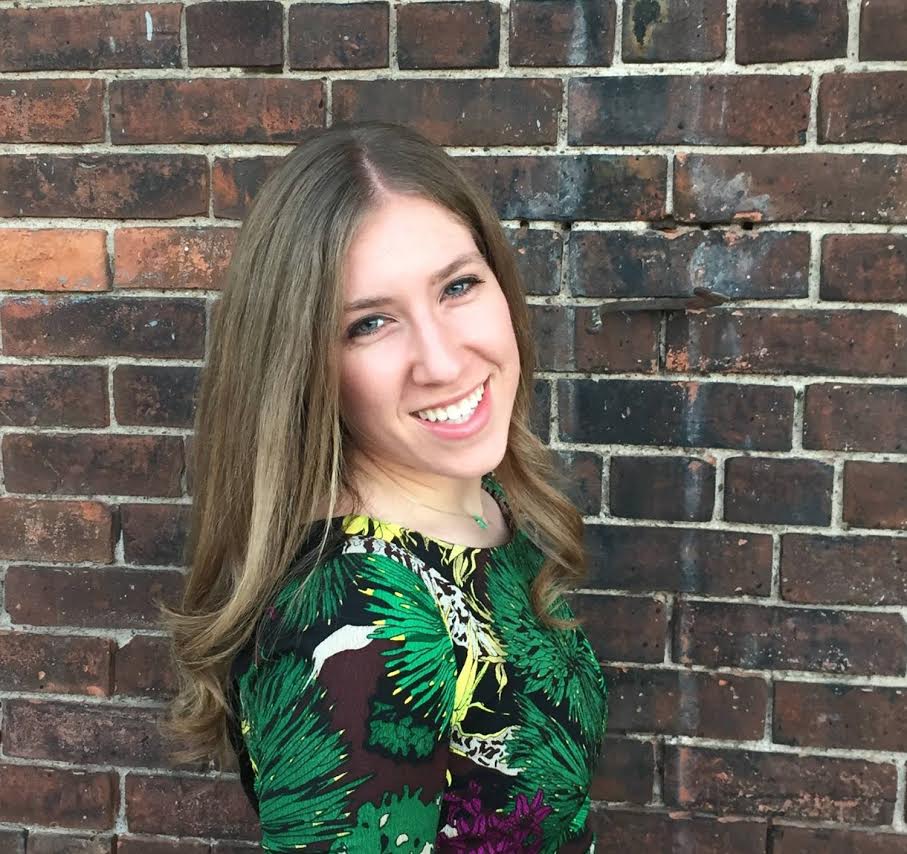 Daniella Cohen Bio
Hailing from Boca Raton, Florida, Daniella is a graduate of Weinbaum Yeshiva High School and a long-time "Camp Stoner." Before college, she spent a year studying in Jerusalem at Midreshet Nishmat. Currently, she is a sophomore at Yale University, potentially double majoring in English and Cognitive Science — thankfully, she has until the end of the year to figure that out.
This year, Daniella is Recruitment Coordinator for Young Israel House at Yale and Vice President of her university's TAMID chapter. She is also a proud member of the Yale Glee Club as well as Magevet, Yale's first, best, and only Jewish, Hebrew, and Israeli a cappella group.
Extremely grateful to be an RZA fellow, she can't wait to return to Israel in a few months. Her first stop will probably be the Kotel, followed closely by the Nishmat Beit Midrash.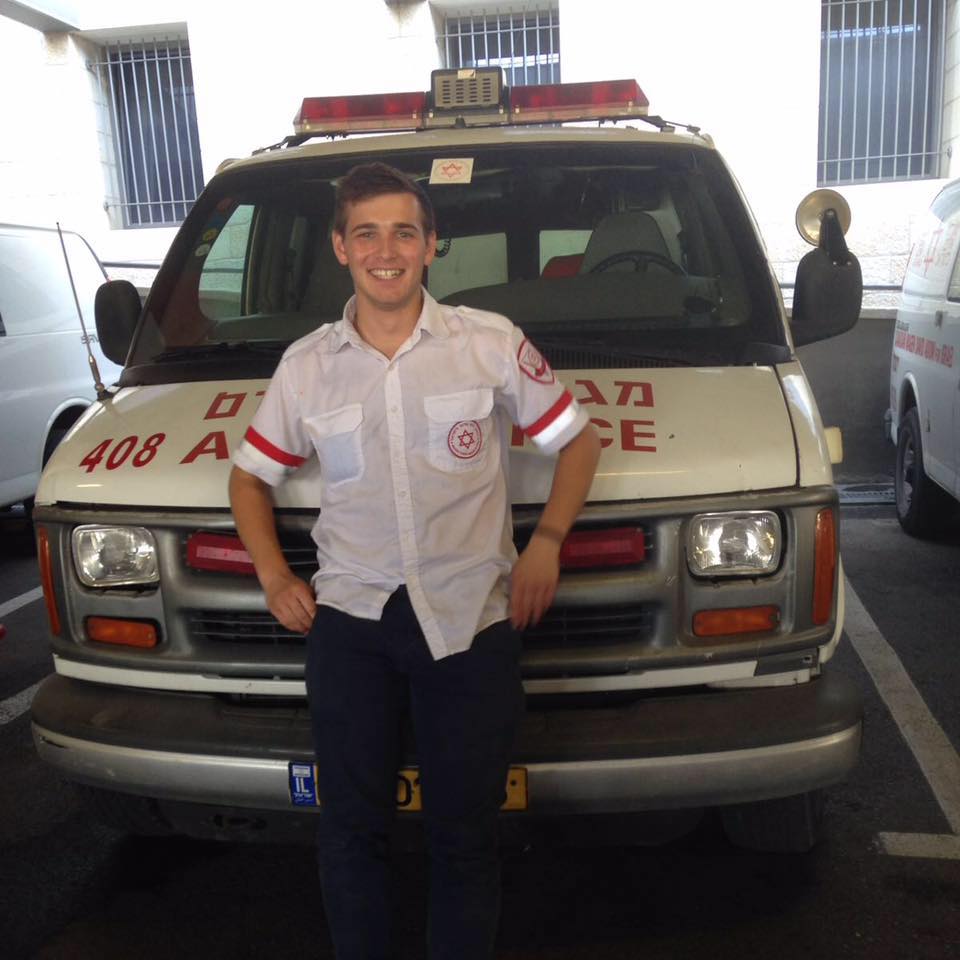 Julian Snyder Bio
Julian Snyder grew up in New York City's Upper West Side of Manhattan and attended SAR High school. He studied at Yeshivat Torah Ve Avodah in Jerusalem before beginning his collegiate studies at Brandeis University where he is on the pre-medicine track and plans to major in Biology and Economics.
Julian has spent the last year taking advantage of the fact that he was in Israel to learn more about his Jewish Identity. He was able to explore different avenues of Jewish religious thought while at the same time learning more about Israel as a whole. Julian hopes to continue his growth throughout Brandeis and is heavily involved in the modern orthodox community there.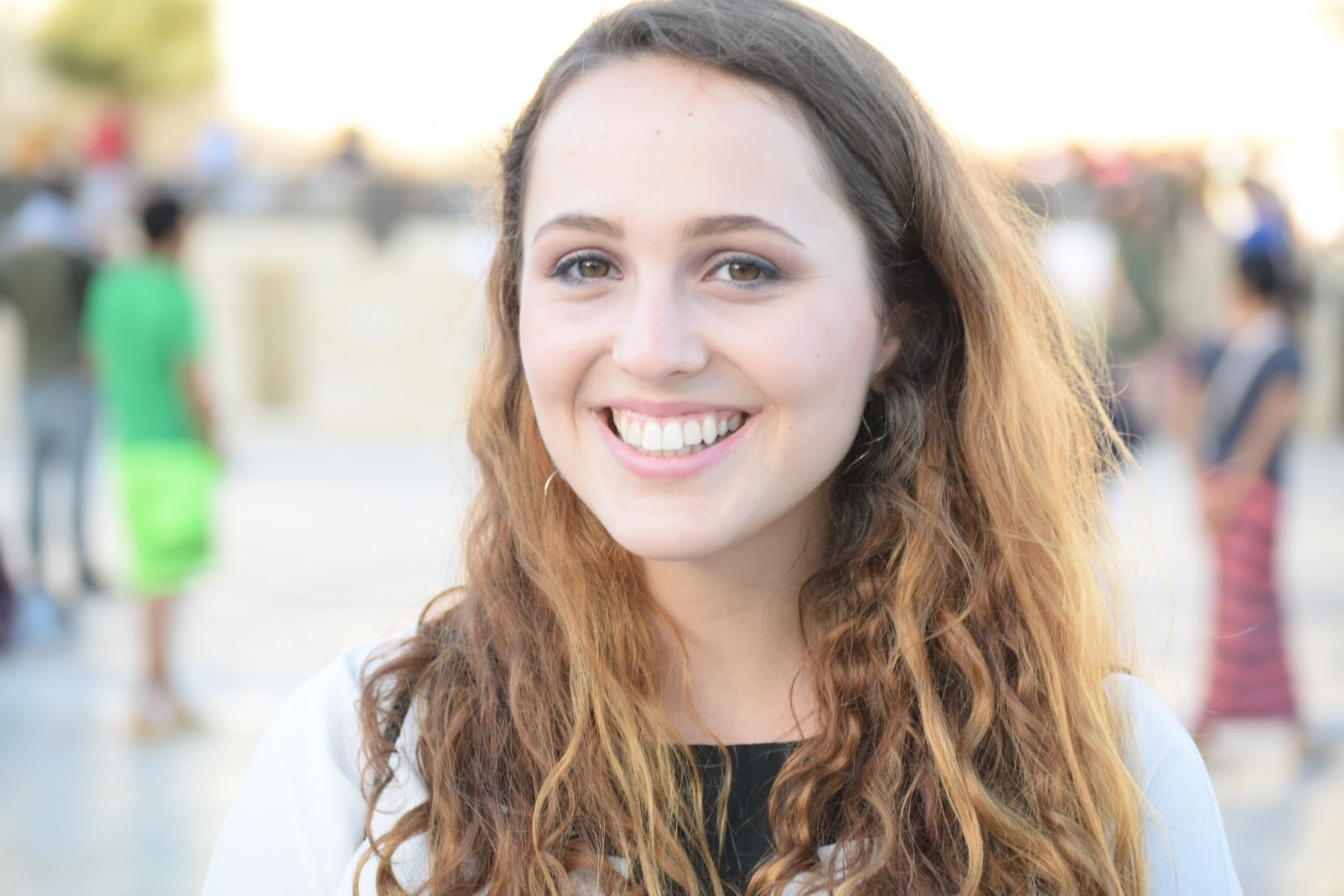 Lilly Morris Bio
Lily Morris is currently a freshman at Brandeis University. She was born and raised in Memphis, TN and graduated from the Goldie Margolin School for Girls. Lily spent last year studying at Bnei Akiva's Midreshet Torah V'Avodah where she was privileged to explore many issues and ideas relating to religious Zionism, and is thrilled and honored to continue this momentum as an RZA Aryeh Fellow.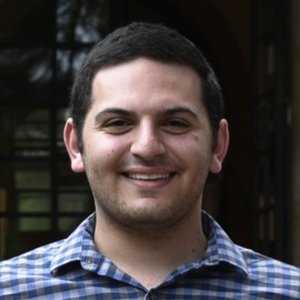 Asher Naghi Bio
Asher Naghi is a junior studying business economics, accounting and classics at
UCLA. He was born and raised in Los Angeles, attended YULA Boys High School and
studied in Yeshivat Har Etzion in Israel.. Asher is excited to bring his passion for building the
Jewish community to the RZA fellowship.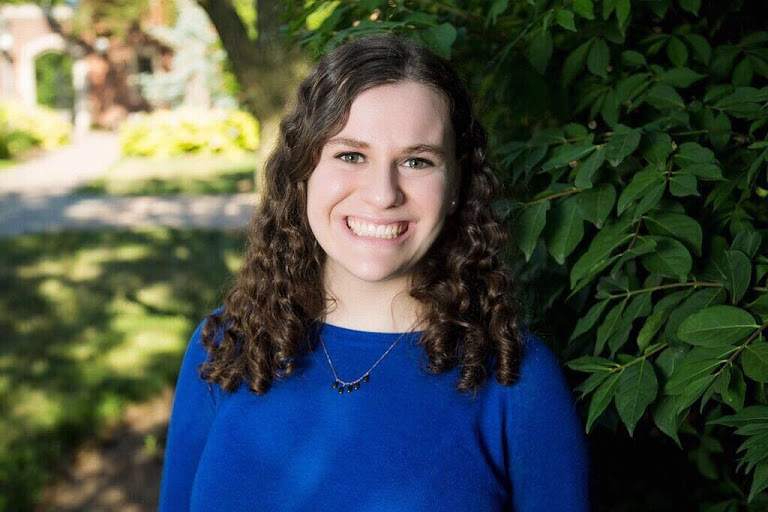 Pammy Brenner Bio
Pammy Brenner, a Manhattan native, is a freshman in Barnard College, where she plans to study history, German and Yiddish. After graduating from Ma'ayanot Yeshiva High School, Pammy spent two years learning in the Migdal Oz Beit Midrash for Women of Yeshivat Har Etzion. Being immersed in an Israeli beit midrash gave Pammy the opportunity to live as an Israeli, from studying solely in Hebrew to exploring the cultural, political and religious issues facing Israeli citizens on a daily basis. Additionally, living in Gush Etzion provided her with a deep appreciation for the history of the region in specific and of Eretz Yisrael in general. Pammy is looking forward to the RZA Aryeh Fellowship, which will give her the opportunity to further her connection to the Holy Land despite being 6,000 miles away from her beloved kibbutz in Gush Etzion.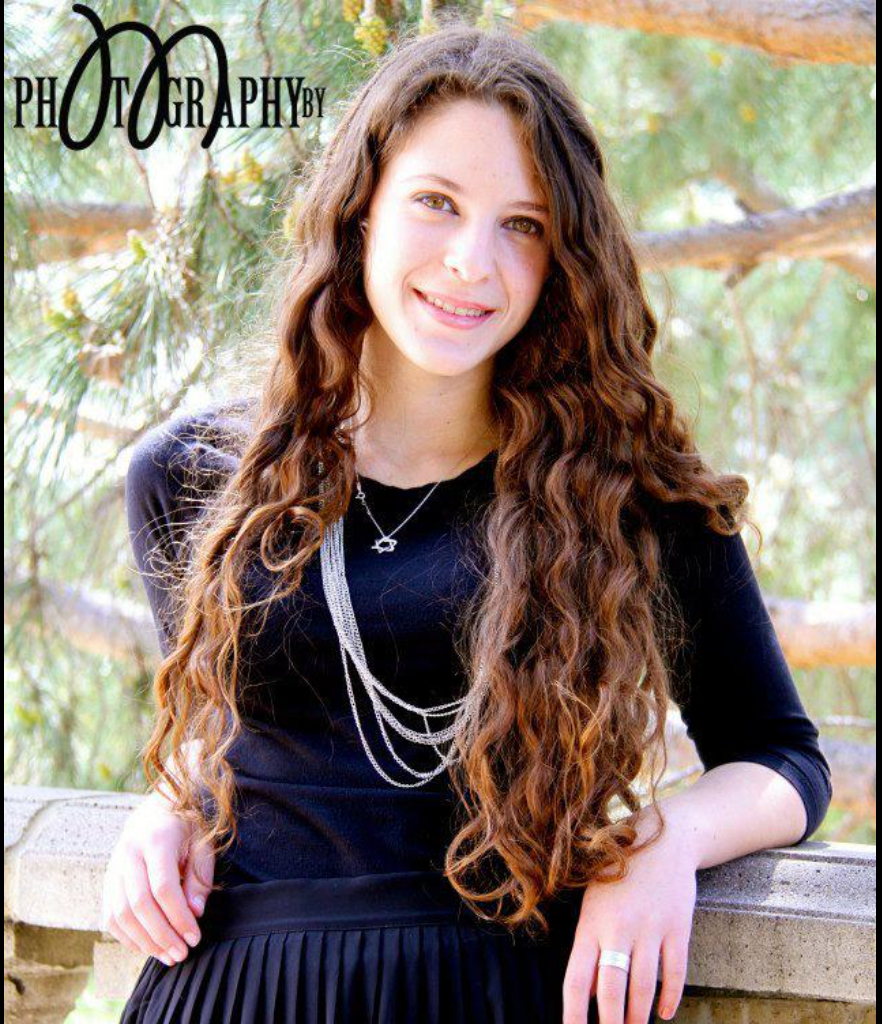 Tohar Kochav Lev Bio
My name is Tohar Lev, I am a senior at UCLA majoring in Neuroscience and minoring in Hebrew and Judaic Studies. I was born in Israel and lived there until I was 6. I then moved to Toronto and later to San Diego, where I attended Torah High School. I then spent a year at Migdal Oz in Gush Etzion.
I work in a lab doing Alzheimer's research and hope to attend medical school. I am also a Teacher's Assistant at UCLA for physics and chemistry classes. I am involved in JLIC and Students Supporting Israel. I am very excited to be an RZA Aryeh fellow to inspire others about religious Zionism!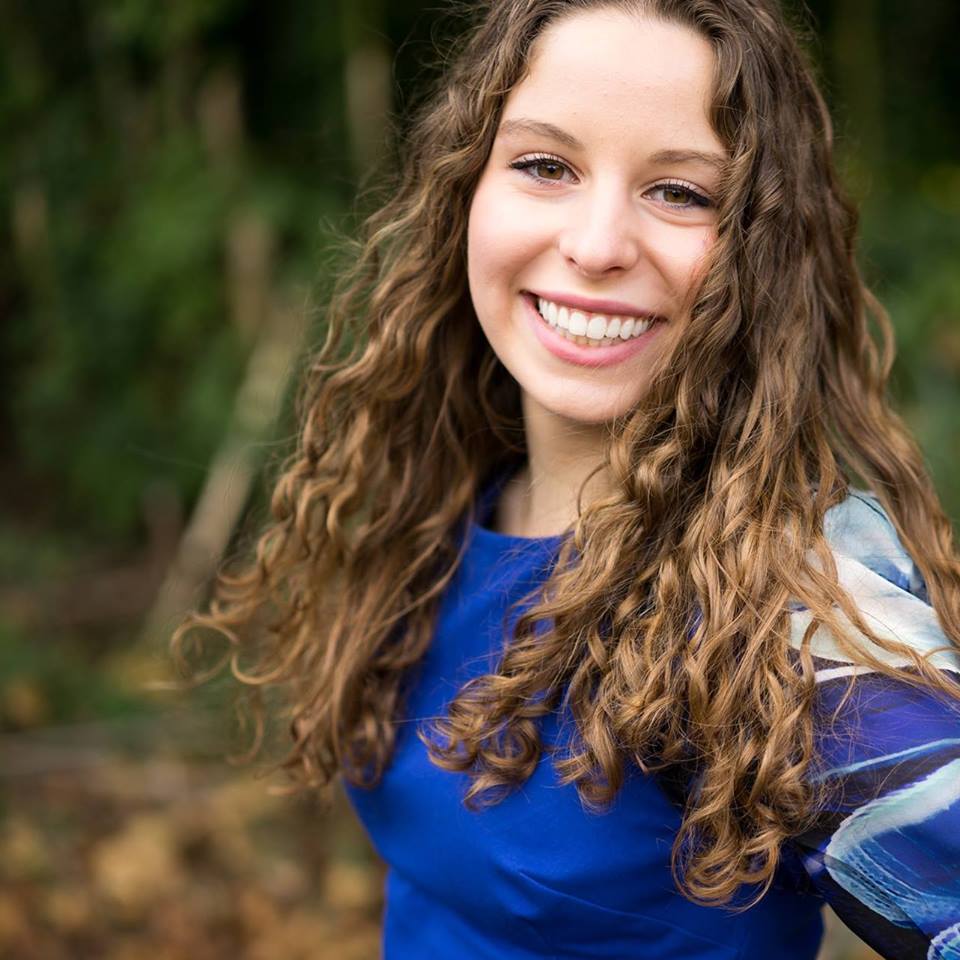 Yaira Kobrin Bio
Yaira Kobrin was born and raised in Riverdale, NY. A proud graduate of SAR lower and high school, Yaira credits SAR with providing her with an unbelievable education and an extraordinarily loud voice. After graduating SAR, Yaira took her talents to the rolling hills of Gush Etzion, where she was given the gift of learning in the Migdal Oz Beit Midrash. The people she met, Torah she learned, and experiences she had all made a lasting impression on her, and she counts her year at the "Tower of Power" as one of the most impactful of her entire life. Following her gap year, Yaira embarked on a new journey, studying the humanities at Columbia University. In four quick years, Yaira has aspirations of making Aliyah and working in the field of Jewish education.
Yaira has been involved in religious Zionist organizations throughout her entire life, as a camper and then staff member in Camp Moshava IO, and as a counselor at her local Snif. Yaira credits her parents' deep love of Medinat Yisrael and Am Yisrael for fostering her own commitment to Zionism and the Jewish people. She would point to her experience in Israel during Operation Protective Edge, as a camper on Mach Hach Ba'Aretz, as being one of the most formative in her career as a religious Zionist, but contends that her years spent on staff at Moshava, as well as her year in Israel, were all important factors in shaping her identity as a religious Zionist as well.
Yaira is beyond excited to be a RZA Aryeh Fellow this year. She believes being a fellow will enable her to continue her work as a religious Zionist on campus, and she is looking forward to the opportunity to learn in Israel once again this year, as well as the opportunity to work and connect with so many like-minded college students.